In today's world, the competition among automobile companies is very tough. Every vehicle brand tries to bring forth some nicest models and affordable cars. The celebrities also love to get themselves some superb and beautiful vehicles that become their style statement. Check this list of top 10 celebrities with most beautiful and expensive cars.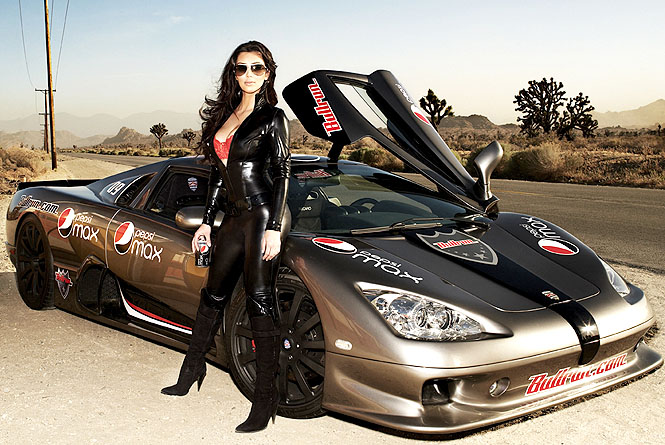 10. David Beckham
David Beckham is a well known English footballer of all time. He has been long known for his expensive vehicles. His car Rolls-Royce Phantom Drophead is one of the costly vehicles that is priced USD407,000. The elegant look and customized features of this car are what captivated the attention of the celeb.


9. Simon Cowell
Simon Cowell is an English television and music star. He is also a great entrepreneur and businessman, known all over the world. This influential celeb has a good taste of cars. He owns a Bugatti Veyron and the cost of this car is USD1.7 million. It is one of the fastest cars in the world having a speed of 267 mph and can reach 60 mph in just 2.5 seconds.


8. Jay Z
Jay Z is a top notch celebrity who owns his exclusive car. This American rapper and record producer has a shiny black Maybach Exelero, a high-performance car worth USD8 million. It is a 700 hp two seater vehicle having a V12 engine.


7. Nicolas Cage
Nicolas Kim Coppola is one of the most popular USA directors, producers, and actors. This star has a repute to give us some fantastic movies in the Hollywood history. The name of his beautiful car is Enzo Ferrari. This particular vehicle features a 12 cylinder mid engine berlinetta, and runs speedily. It's worth is approximately USD670,000.


6. Jerry Seinfeld
Jerry Seinfeld has been a popular writer, comedian, and actor of USA. He is renowned to depict a semi fictional version of Seinfeld. Jerry is an enthusiastic star who owns several great cars, the most beautiful being Porsche 959 that costs USD700,000. The color of this car is very pretty.


5. Birdman (Bryan Williams)
Bryan Williams is a record producer and rapper of America. He is popularly known as Birdman. He is the owner of Bugatti Veyron, a very beautiful and stylish car that is priced around USD2 million. Bugatti Veyron features speed of 267.856 mph. The celeb simply loves this car.


4. P. Diddy (Sean John Combs)
Sean John Combs is known by his stage names P. Diddy, He is a well known actor, record producer, and rapper of USA. He is one of the richest rappers in the world. He owns a Maybach that is worth USD360,000. Later on, he gifted this car to his son, Justin on his 16th birthday.


3. Jay Leno
Jay Leno is a famous actor and author of the era. He is an enthusiastic car fan, and owns 1970 Dodge Challenger and 1906 Stanley Steamer. He has one of the best car collections ever.


2. Paris Hilton
Paris Hilton is a remarkable American actress. She is the great grand daughter of Conrad Hilton, founder of Hilton Hotels. This beautiful and talented lady bought a Bentley GT Continental in pink color on her birthday. The cost of the car is USD285,000.


1. Kim Kardashian
Kim Kardashian has been a remarkable socialist and fashion model. Other than this, she is a tv celeb and Hollywood actress. She owns Ferrari F430 worth USD186,925. She loves to have expensive and beautiful cars, and also has a black Bentley Continental GT.


Has this been an amazing post?