Can you name a few hot and bold actresses who look exceptional in bikinis? Well, the truth is that there are many females who can be enlisted on such a page. Below I am sharing the list of top 10 hottest actresses in bikinis
10. Jessica Biel
The former Seventh Heaven star and wife of Justin Timberlake, Jessica Biel has always looked hot and superb. She has also been a part of semi-nude photo shoots throughout her career. She is one of the youngest and most incredible Hollywood actresses. Jessica has maintained her high profile and is a perfectly shaped diva.

9. Kate Hudson
The beauty and hotness of Kate Hudson may be the reasons for making many men crazy for her. She portrayed Penny Lane in Almost Famous. She has been an incredible and superbly hot lady. Kate Hudson has huge fan following all over the world, thanks to her sporting a bikini showing her body.

8. Cameron Diaz
Cameron Diaz is a beautiful and gorgeous actress. This talent of Hollywood looks amazing in a bikini. She was only 20 years old when Cameron rocked the industry from her movie named The Mask. Thanks to a strict workout and diet regimen that are the secrets of her beauty.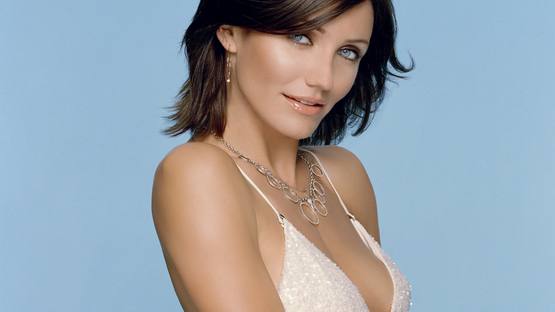 7. Heidi Klum
Heidi Klum loves to look incredible and superb all the time. She is one of the most beautiful models and movie celebrities. This mature diva has now crossed her 40s, still she looks good as ever in bikinis. What do you feel?

6. Blake Lively
Blake Lively rose to fame due to her graceful performance in the Sisterhood of the Traveling Pants, and the television show Gossip Girl. She is known to be a lady who gives preference to strict workouts and dieting plans just to look superb. She is a talented and gorgeous Hollywood woman. Blake's name is also taken as one of the most desirable young females of the industry.

5. Halle Berry
Halle Berry makes us feel that she is still too young, but the truth is that the lady has crossed her 45s. This beautiful star of movies like the entire X-Men franchise and Monster's Ball simply looks smoky hot in her bikinis. She has well maintained her figure.

4. Rosie Huntington-Whiteley
Rosie is known for her gorgeous and amazing personality. This English model was chosen by the director Michael Bay for replacing Meagan Fox in the Transformers franchise. She is a young, talented, and remarkable actress as well as fashion model. Rosie is a model of Victoria's Secret, and many other brands.

3. Adriana Lima
One of the hottest women alive, Adriana Lima is a highly admirable female. She looks superb whenever seen on the beaches in her bikinis. This Brazilian supermodel and Victoria's Secret Angel started her modeling career at the age of 15. Since then, she rose to fame. She got perfect figure due to her diet regimen of only protein shakes and exercising two times a day.

2. Gisele Bundchen
Gisele Bundchen is another talented and beautiful Brazilian model. She is a graceful actress and television presenter as well. There is no denying that Gisele has won countless hearts. The mother of two has credited yoga and her strict diet plan to help her shed extra pounds, and she is able to maintain the beauty of her figure.

1. Beyonce
Beyonce is one of the most powerful pop stars in the world. She has hit her stride in Destiny's Child, and built her personality in a short time frame. She is married to the rapper Jay-Z. To be honest, Beyonce looks superb in her bikinis. She names her strict exercises under the supervision of personal trainer for getting such a well-shaped figure.

Do you love these women?