Jennifer Lawrence is a well-known Hollywood actress that was born on August 15, 1990. She was born and raised in Louisville, Kentucky but later on moved to Los Angeles, California to start her acting career after being spotted by a talent scout during a family vacation in New York City at the age of 14. Her parents are Gary Lawrence, a construction worker and Karen Lawrence, a children's camp manager. She went to school at Kammerer Middle School in Louisville where she was a cheerleader and also participated in several sports. Even though she was active in sports, she describes her childhood as unhappy because she suffered from social anxiety and hyperactivity. She always considered herself as a misfit amongst her friends. This page we will detail about Jennifer Lawrence height and weight plus her biography.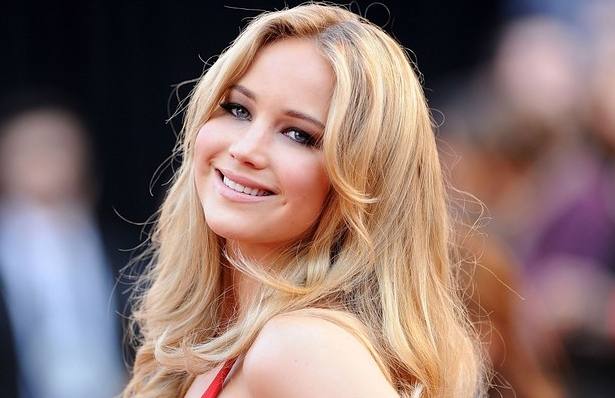 Facts About Jennifer Lawrence Height and Weight
Her real name is Jennifer Shrader Lawrence. She is also known by the nicknames JLaw and Jen. Her height is 1.75 m or 5.74 feet and her weight is 139 pounds or 63 kilograms. She has two older siblings called Ben and Blaine. She graduated from high two years before the years she was supposed to complete with a grade point average of 3.9 so as to pursue a career in acting. When she was still a child, she always wanted to a big Hollywood star. True to her dreams, she is currently one of the highest paid as well as most successful actresses in the entire world.
She is also the youngest actress to get four academy nominations. Her acting efforts have been praised by a lot of prominent people in the acting industry, including Donald Sutherland who once described her as an exquisite and brilliant actor. While she has been very successful in the film industry, it is important to know that she did not study acting or get involved in professional theatre.
Television and Film Breakthrough
Lawrence did not get instant success in the film industry. She started her acting career by playing guest roles in TV shows. She landed her first major role as a cast member on the Bill Engvall Show that aired on Sitcom. Her debut in film came when she was given a supporting role in Garden Party in 2008. After this, she had a successful role as poverty-stricken teenager in 2010 in an independent drama called Winter's Bone. Her performance for this role received a lot of praises from film critics.
When she was 22 years old, she appeared in a romantic comedy called Silver Linings Playbook alongside Bradley Cooper. She played the role of a young, depressed widow and received several awards. Since then, Lawrence has continued to shine bright in Hollywood. She was worked on various projects that been very successful, including the Hunger Games series, X-Men series, American Hustle and House at the End of the Street.
Personal Relationships
Lawrence has a damn cool seduction that makes every man in Hollywood and elsewhere want to be her boyfriend. But despite that, she has been in a very few love relationships. From 2008 to 2009, she dated Graham Patrick Martin, an American actor who co-starred with her on the Bill Engvall show. From 2010- 2014, she dated Nicholas Hoult whom she met on the set of X-Men: First Class. She shortly called it quits with him but they reconciled the same year. They finally separated in 2014 and she started dating British Singer, Chris Martin.
Philanthropy and Off-Screen Work
Jennifer Lawrence is very vocal about issues that have to do with women's rights. She is a feminist who has a strong belief that women can be strong willed while still being able to have their empathetic nature. She is also a strong supporter of gay rights. She criticized Kim Davis for his stand on same sex marriage in an interview she had with Vogue. Since she became famous, she has been able to lent her support to a number of charitable organizations such as Feeding America, World Food Programme and the Thirst Project.
Interesting Facts About Jennifer Lawrence
She is of English, German, Scottish and Irish descent.
She was a tomboy growing up. In preschool, she was not allowed to play with the other girls because she considered too rough. She served as an assistant nurse at the children's camp that her mother ran while growing up and in between her acting. She was voted the most talkative person at school, which makes sense when you watch some of her hilarious interviews.
- Bra Size: 34C
- Hair Color: Blonde
- Body Shape: Hourglass
- Net worth: $40 Million