Almost all of us love to play games in spare time. There are hundreds of game varieties ranging from emotional to racing, and from romantic to action. We choose the ones we love the most and the ones that provide us non-stop entertainment. Let us have a look at the list of top 10 most beautiful game babes ever.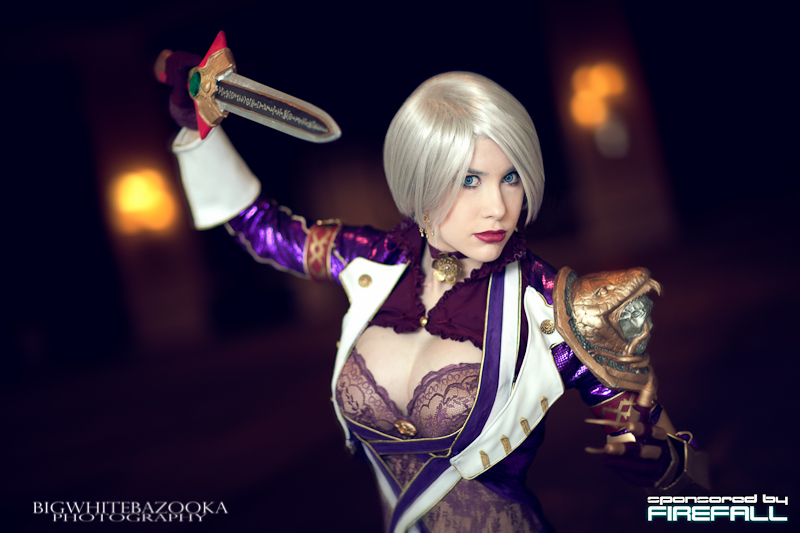 10. Rachel: Ninja Gaiden
This is doubtlessly one of the most beautiful and attractive female characters. Rachel is of Ninja Gaiden, a highly admirable and sexy base. She is known to have extremely attractive body, blue eyes and is of course a courageous character.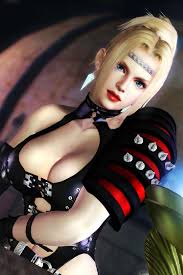 9. Nina Williams: Tekken
It is absolutely true that Nina Williams has proved to be a well versed game babe ever. She is a highly skilled and enduring character of Tekken, known to wear various appealing and gorgeous outfits. She is dam hot and very charming. Do you know this beauty?
8. Chun-Li: Street Fighter
Now comes the turn of the pioneering Chun-Li, a glamorous babes of Street Fighter. This has been one of the most playable female characters ever, and is known for her amazing muscular thighs.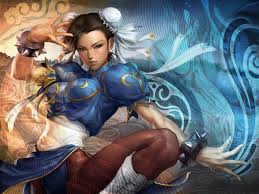 7. Jill Valentine: Resident Evil
The character of Jill Valentine needs no introduction. This is a prominent babe of Resident Evil. Here she has been seen wearing mini-skirts and looks extremely beautiful. From place to another, Jill moves with a great sense of style and attraction.
6. Christie: Dead or Alive
Christie belongs to Dead or Alive. She is yet another callous assassin with too much personality and charm for the players. Throughout the game, Christie looks extremely stunning and what makes her look glamorous are her gorgeous boots.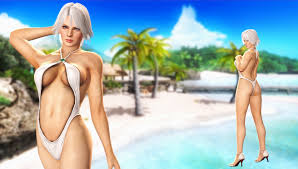 5. Alyx Vance: Half-Life 2
The Half-Life 2 babe, Alyx Vance is truly a beauty with brain. She has a perfect sense of humor and seems to be a determined female, making her own position in the hearts of game lovers. This is no doubt a highly appreciated character of the game.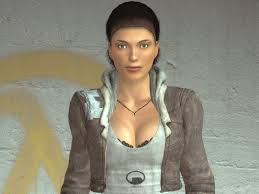 4. Joanna Dark: Perfect Dark
Joanna Dark is the former bounty hunter of Perfect Dark. This CI agent has awesome skills and is extremely beautiful to captivate the total attention of players. In most of the situations, Joanna holds her large weapons gracefully—in a way that you would go crazy for.
3. Lara Croft: Tomb Raider
We cannot stop ourselves from being impressed with the beauty of Lara Croft—a female character of Tomb Raider. She is amongst the most iconic beauties in the world of games, and has become a modest 34C.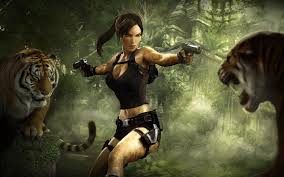 2. Eileen Galvin: Silent Hill 4
Eileen Galvin has brought to us a great touch of chic heroin. She is one of the most remarkable beauties of gaming world. Eileen has impressed us with her presence in Silent Hill 4. She is a tragic young woman that faces a lot of challenges.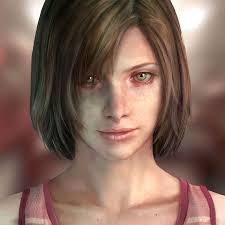 1. Isabella 'Ivy' Valentine: Soul Calibur
Another glamorous and beautiful Valentine in our list is Isabella 'Ivy' Valentine. She is a graceful character having a sword in her hands. She looks extremely captivating in her sexy and raunchy costumes. What do you say about this hot babe?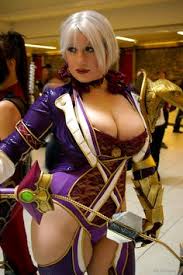 Who you think is the best game babe?