The year 2015 has been lucky for various Bollywood actors in terms of getting fame and earning huge amounts. But at the same time, this year isn't so wonderful for some of them. Bollywood actors and actresses are equally known for their excellent performance and gorgeous personalities as are of Hollywood celebrities. Why not, Bollywood is the second largest entertainment industry in the world. There are plenty of actors which are dominating this industry since a long, especially the Khans and Big B. If you are curious to know about the salaries and net worth of your favorite Bollywood actors, then here you are. Read our list of top 10 richest Bollywood actors in 2015.
10. Hrithik Roshan
From his very first movie, Kaho Naa Pyaar Hai, Hrithik became every heart loving. He is a man of talent and hot appeal. Hrithik earns 2 million per day as endorsement fee and is currently making 10 million or even more per movie.
9. Akshay Kumar
Akshay is in the industry since a long and he is considered to be the most wonderful and brave actor of Bollywood. Akshay's success graph got high when a long list of his Khilarri Movie Series rocked the cinemas like Main Khilarri Tu Anaari, Khilaari Number One and so on. Akshay is still a dominating action hero of Indian film industry, who charges 13 million for every movie and 3 million/day in terms of endorsement fee.
8. Ranbir Kapoor
Ranbir Kapoor is a famous actor and son of Kapoor Family. This chocolate boy has so far given us various interesting movies and has now become one of the top ranked actors of the era. Ranbir makes 15 million from every movie project, in addition to the endorsement fee of 3.4 million/day.
7. Saif Ali Khan
We also know Saif Ali Khan with the name of Bollywood Nawaab. This wonder hero got married to the beauty queen of Bollywood—Kareena Kapoor. It seems that Kareena has proven the lucky lady for Saif as since the day these love birds got in the relationship, Saif saw various successes in his career. He is making 17 million per movie and earning 4 million/day for endorsement.
6. Ranveer Singh
Ranveer Singh has no special Bollywood background but still it is his talent and exclusive performance which made this cool actor every eye loving. Ranveer's appearance leaves a long lasting impact on the hearts of his female fans and this is what has made him become a successful actor of Bollywood in 2014. Ranveer earns 18 million per movie and gets 4.5 million/day for his endorsement.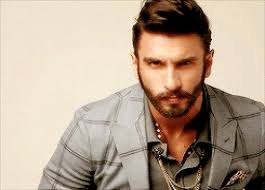 5. Ajay Devgan
Ajay Devgon, the husband of famous Bollywood actress Kajol is a well talented and mature actor. Ajay never does too many movies but whatever he does is always close to perfection. This simple and descent looking actor makes 19-20 million per movie and gets 5 million/day for endorsement.
4. Salman Khan
Salman Khan is famous with his nickname Salu Miyaan. Salman's bodybuilding habit and wonderful performance made him a heart-taking actor of Bollywood. Since the day, Salman got entered into the industry, he only gave superb movies and his performance was top notch. Salman is still a dominating Bollywood actor who recently gave us Dabangg like super-hits. He makes 22 million from every movie and earns 5.4 million/day for endorsement.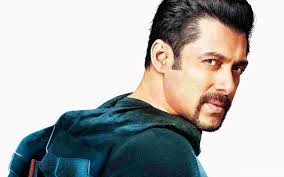 3. Amitabh Bachchan
Amitabh Bachchan is one of the most famous and extremely talented legendary actors of Bollywood. It won't be wrong to say that Amitabh is still a superhero of India and as energetic in his performance as a young hero can be. His per movie salary is 25 million and Mr. Bachchan gets 5.8 million/day as endorsement fee.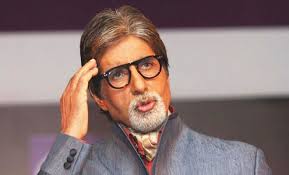 2. Aamir Khan
Aamir Khan is not only an actor but also a director, story-writer and well-versed producer. Aamir's exceptional and mature acting skills have made hims one of the finest and famous Bollywood actors. Aamir's current per movie salary is 28 million and his endorsement fee per day is 6 million.
1. Shah Rukh Khan
Shah Rukh Khan is the best and most leading Bollywood actor. He is also famous with his nickname King Khan and I must say Shah Rukh is the king of Bollywood nowadays. Most of his movies are blockbusters and he loves to experiment more and more with his career. The expectations of the fans with Shah Rukh's upcoming movie, Happy New Year are very high. It is scheduled to be released in October, 2014. Shah Rukh truly deserves to become number one in this list of top 10 richest Bollywood actors in 2015. He earns 30 million per movie and makes 7 million/day in terms of endorsement fee.