The spell of Hollywood actresses spreads all around the world. You can never stop yourself from loving these gorgeous and talented beauty divas. Gone are the days when the Hollywood actresses were only considered to be perfect when they used to perform well, but nowadays their beauty, talent and behavior all is being counted for their success.
Last Update: Jul 19, 2017.
Read: Top 17 Richest Actors in the World 2017.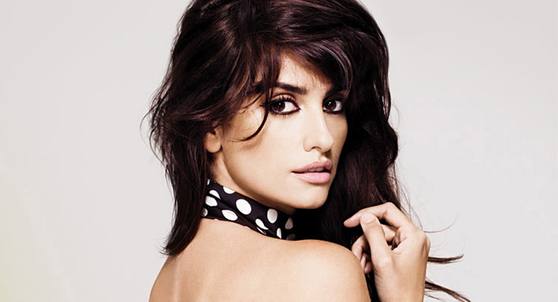 Imaging a movie without an actress sounds like a joke, isn't it so? Yes, definitely, but despite the fact that an actress acts like the backbone of a movie, she earns a lot from every project or movie. Hollywood actresses are getting paid high, but not all. Only a few successful actresses can be credited to be the richest celebrities. So let us see which top 10 high ranked and richest Hollywood actresses are dominating the world of entertainment in 2017.
10. Penelope Cruz: net worth USD34 million
Penelope Cruz is the twinkling actress of Hollywood. She is famous for not only her performance and successful movies but also for her sexy and attractive personality. Penelope's net worth is almost USD34 million.
 

9. Meryl Streep: net worth USD45 million
Naming Meryl Streep to be a perfectionist in her field would not be wrong at all. She is a multi-talented woman of the era, and no doubt one of the richest Hollywood actresses. Her current net worth is over USD45 million.
 

8. Sarah Jessica Parker: net worth USD70 million
I won't call her to be a young lady, but it is true that she is still one of the dominating actresses in Hollywood. Sarah Jessica has so far gifted us many successful and entertaining movies, and as a return earned a lot. Sarah's net worth is said to be over USD70 million in 2014.
 

7. Cameron Diaz: net worth USD74 million
If there is any sparkling and successful woman in Hollywood who is enjoying extreme level of her career growth then it is absolutely none other than Cameron Diaz. This charming lady's net worth is almost USD74 million.
 

Hottest article: Top 10 Hottest Women in the World.
6. Reese Witherspoon: net worth USD79 million
Reese started her acting career at a very young age, but since a long she has shown off her performance in a bunch of Hollywood movies. Now as Reese has turned 35, many of the directors do not prefer casting her in their movies for the leading role. Still Reese is so loving and smart to make the men crazy about her beauty, so we can proudly name her one of the richest Hollywood divas with a net worth of USD79 million.
 

5. Sandra Bullock: net worth USD83 million
It is true that the acting career of Sandra Bullock, a 40 years old Hollywood actress, has almost ended, but the directors still consider casting her in their movies for senior roles. Her powerful performance and friendly behavior have always been the added characteristics of her life's success. Sandra gave us many blockbuster movies and her net worth is estimated to be USD83 million; thus we can enlist her one of the richest Hollywood females.
 

4. Jennifer Aniston: net worth USD120 million
Jennifer owns about USD120 million, and she has earned this much money from her professional acting career. Jennifer Aniston is still the fame of the era, and she is working both in film and television industries of America. Mostly Jennifer Aniston gives preference to the leading roles, but as she has turned 33 years, so I believe the directors would hesitate for casting her in leading roles in their high-budget movies. But it does not mean she is not being casted as an actress, the fact is that she is performing the lead role in many of the upcoming Hollywood movies and busy in doing a bunch of television shows.
 

3. Angelina Jolie: net worth USD125 million
When the name of Angelina Jolie comes to our minds, we start thinking of the so many Oscar and Filmfare Awards she has won. Her current net worth from the movies she worked in is about USD125 million. Angelina has had been involved in various social and charity projects and acted like a refugee who is always ready to help the needy and poor individuals. She even donated a big amount of her money to various NGOs.
 

2. Drew Barrymore: net worth USD126 million
When it comes to name Drew Barrymore, a super cool, sexy and wonderful Hollywood actress, then I cannot stop myself saying that the secret behind her success is her endless efforts and dedication for her movies. She is not the woman born with a golden spoon in the mouth, but she took the life as a challenge and entered Hollywood at a very young age. She is a remarkable and well talented American actress and of course a rich one as well. Drew has so far earned about USD126 million from her movies.
 

1. Julia Roberts: net worth USD170 million
Julia, Julia, Julia—none of the Hollywood diva is as famous and gorgeous as this 31 years old lady is. Julia Roberts is like a sparkling star of America who enlightens the world with her beauty and charm. I don't think I need to enlist the movies and successful projects she has worked on, this wonderful lady owns almost USD170 million and still is expected to earn a lot more in a few more years.


There are still many more Hollywood actresses who are to join the race of success, but naming the above to be the richest in the world is absolutely correct by all the means because these charming women are the most dominating.
Please also read the list of top 10 richest actors in Hollywood 2014.