Whether you are feeling bored or want to have relaxation, movies are always an ultimate option. We usually watch Hollywood movies during the weekend. It would not be wrong to say that the movies have become a must part of our lives. These teach us a lot of lessons, enlighten our lives, and can leave good/bad impression. This article focuses on the top 10 Hollywood movies to look for in upcoming months of 2015.
10. Tomorrowland
Release Date: May 22, 2015
Tomorrowland is a science fiction movie. From the promos, I can say that this movie is highly adventurous. It is about two characters Frank and Casey who travel in another world known as Tomorrowland. The movie has lots of animations, and will surely make you happy.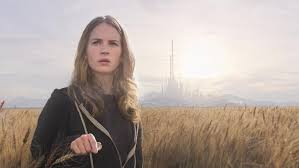 9. Terminator: Genisys
Release Date: July 1, 2015
This is not only a science fiction movie, but also an action piece of entertainment. The movie is about force fights against the machines, declaring a war against Skynet and Tech-Com. Cast of this movie can make it a big success. Let us wait and watch what happens.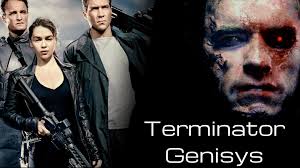 8. Ted 2
Release Date: June 26, 2015
Ted movie was a blockbuster because of its unique storyline and great star cast. Now is coming Ted 2, in which teddy bear becomes alive. The story is about the mission of proving the personhood of Ted in the court of law. It is one of the most awaited movies of the year.
7. Minions
Release Date: July 10, 2015
Have you watched Despicable Me? If not, then this is time to wait anxiously for Minions. The movie will hit the cinemas on July 10, 2015. Its genre is comedy, and is an animated 3D film, written by Brian Lynch.
6. The Hunger Games: Mockingjay, Part 2
Release Date: November 20, 2015
Hunger Games is a movie series based on one of the best seller books of hunger games. This movie's genre is action, horror, and sci-fi. Practically it is an all in one movie. It is surely going to provide you a lot of entertainment. I am waiting for it excitingly. Are you?
5. Star Wars The Force Awakens
Release Date: December 18, 2015
Star Wars has always been a popular movie series. The graph of its popularity is so high that in the last few years, a lot of soap operas and shows were made, highlighting Star Wars. Now it is coming to cinemas in the form of a Hollywood movie.
4. Jurassic World
Release Date: June 10, 2015
If you love to watch movies, you know the Jurassic Park series. These movies have long inspired us in a lot of ways. Jurassic World will unfold the story 22 years later the events of the Jurassic Park. The movie is directed by Colin Trevorrow and has been released on 10th June, 2015.
3. Mission Impossible- Rogue Nation
Release Date: July 31, 2015
Tom Cruise has always been famous to do wonderful things. In Mission Impossible, he rose to fame due to his action stunts. In Rogue Nation series, Ethan Hunt dispatches a team for a final yet impossible mission to bring down the Syndicate. Let us wait what this movie brings to us!
2. The Fantastic Four
Release Date: August 7, 2015
Fantastic Four is yet another series. It is about a hero team consisting of four young people. The Fantastic Four is coming back with a lot more. It is sci-fi, and thrill movie to release in August this year.
1. Insidious Chapter 3
Release Date: June 5, 2015
Insidious series has been highly rated. These are amongst the best horror movies. The Insidious Chapter 3 is the story of a teenage girl who is under the hold of a supernatural entity. Wow, the movie is great. Isn't it?
Do you love watching movies?