Hotness and beauty are two of the core factors of any entertainment or fashion industry. In Hollywood, a female, besides being talented and skillful, has to make herself look sparkling and hot to gain success. How much beautiful you are will certainly determine your level of success in American film industry. There are numerous Hollywood actresses who gained popularity for being extremely hot and charming.
Here is the list of top 10 hottest and sexiest Hollywood actresses in 2015.
10. Blake Lively
Blake Lively was born in August, 1987. She is an adorable actress and model of America. She was starred as Serena van der Woodsen in the CW drama Gossip Girl. Blake is an extremely gorgeous and impressive female celebrity. She is known for her hot personality and graceful performance. Blake's top notch movies have been The Sisterhood of the Traveling Pants, The Private Lives of Pippa Lee, The Town, Green Lantern, Accepted, and Savages. She was only of 10 when she started her career and was seen in the 1998 film Sandman, directed by her father. In 2006, Blake appeared opposite Justin Long in Accepted. She has received various awards.
9. Cameron Diaz
Cameron Michelle Diaz was born in 1972. She is one of the sexiest Hollywood actresses. This American beauty has been an actress, fashion model, and producer. Cameron rose to stardom in 1990s with her superb performance in movies like The Mask (1994), My Best Friend's Wedding (1997) and There's Something About Mary (1998). Some other high profile movies of this diva are Charlie's Angels (2000) and its sequel Charlie's Angels: Full Throttle (2003), The Holiday (2006), Knight and Day (2010), The Green Hornet (2011), Bad Teacher (2011), and The Other Woman (2014). Cameron has always been famous for her talent and hot personality. She bagged four Golden Globe Award nominations, and many other awards/nominations.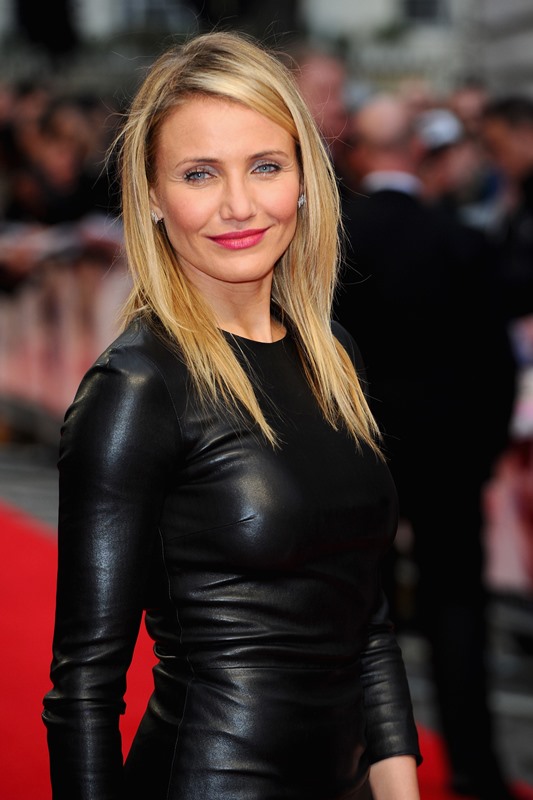 8. Sandra Bullock
Sandra Annette Bullock was born in July, 1964. She is a hot and pretty American female. She is one of the highest paid actresses ever. Sandra is a Hollywood producer as well. She received various awards during her career. She started her career from the 1987 thriller Hangmen. Her breakthrough performances are in the movies Demolition Man (1993), Speed (1994), While You Were Sleeping (1995), The Net (1995), Hope Floats (1998), and A Time to Kill (1996). Sandra, apart from being an actress, has been the founder of the production company named Fortis Films. She married to Jesse G. James in 2005 and the wedding lasted till 2010.
7. Kirsten Dunst
Kirsten Dunst was born in 1982. She is a wonderful and hot German-American actress, singer, fashion model and director. She started her career from the short movie named Oedipus Wrecks. She was only of 12 when Kirsten got global recognition as vampire Claudia in Interview with the Vampire (1994). For this particular role, the beautiful lady got nomination of a Golden Globe Award of 'Best Supporting Actress'. She has also appeared in Wag the Dog (1997), Small Soldiers (1998), The Virgin Suicides (1999), Drop Dead Gorgeous (1999), Bring It On (2000), Get Over It and Crazy/Beautiful (both released in 2001).
6. Natalie Portman
Natalie Portman was born in 1981. She is a hot, impressive, and gorgeous female, born in Israel. Natalie is a successful actress, producer and director. Her role in the 1994 Léon: The Professional, opposite Jean Reno, has been superb. Natalie has always given amazing performance. In 1999, she enrolled at Harvard University. Natalie had completed a bachelor's degree in 2003. She is an award-winning Hollywood actress who got a Golden Globe Award and one Academy Award nomination for her performance in Closer, back in 2005. Her best movies include V for Vendetta (2006), Goya's Ghosts (2006), and The Other Boleyn Girl (2008).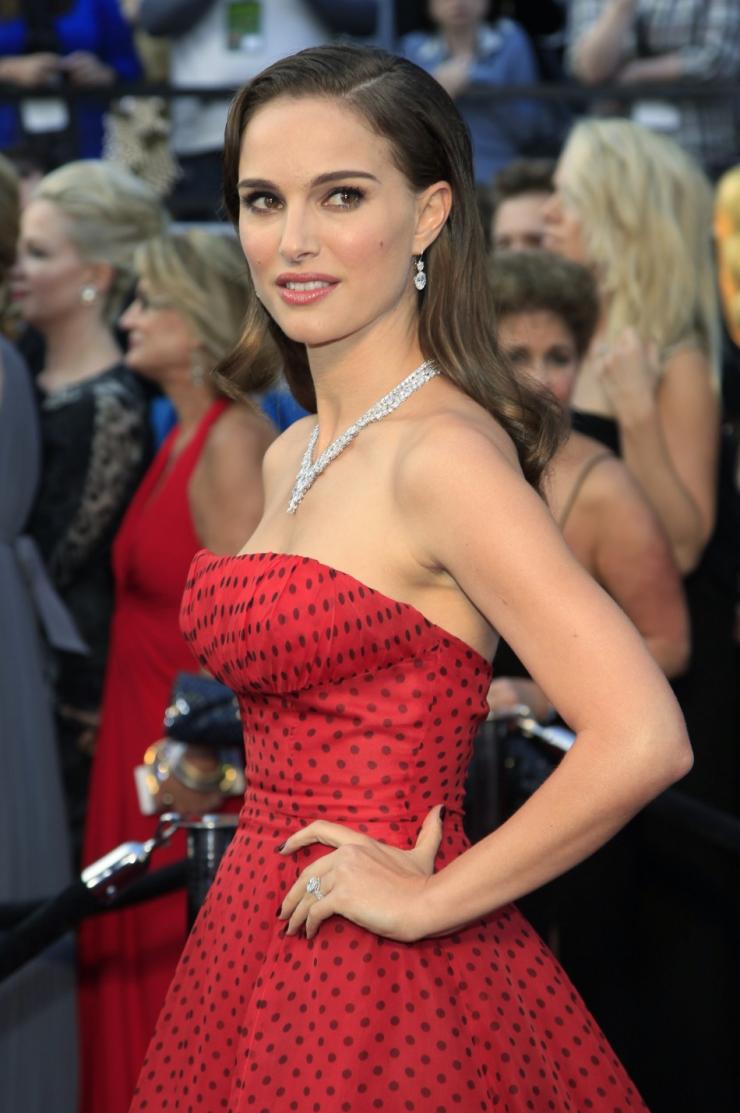 5. Drew Barrymore
Drew Blythe Barrymore was born in 1975. She is one of the most versatile actresses, models, and producers of America. She is the granddaughter of film legend John Barrymore. Drew appeared in several advertisements. In 1980, this gorgeous lady started career from Altered States. In 1982, she gave one of her best performances as Gertie in Steven Spielberg's E.T. the Extra-Terrestrial. She is an established and graceful actress of all time. She has penned the 1990 autobiography, Little Girl Lost. Her best movies are Poison Ivy, Bad Girls, Boys on the Side, Everyone Says I Love You, The Wedding Singer, and 50 First Dates. She got Screen Actors Guild Award and the Golden Globe Award for Grey Gardens in 2009.
4. Katherine Heigl
Katherine Heigl was born in 1978. She is a hot and gorgeous American actress, film producer, and former model. She played great roles on television and in movies. Her performance as Izzie Stevens on ABC's Grey's Anatomy has been remarkable. Katherine has won the Primetime Emmy Award in 2007. She worked in Under Siege 2: Dark Territory, Knocked Up, 27 Dresses, The Ugly Truth, Killers, Life As We Know It, and New Year's Eve. Katherine began career as a child model and turned to acting. She co-worked as Isabel Evans in tv series Roswell. Other than this, Katherine modeled for publications like Maxim, Vanity Fair, and Cosmopolitan.
3. Mila Kunis
Mila Kunis was born in 1983. She is a top notch and one of the most successful Hollywood actresses. She started career as a television celeb and modeled for several big brands. At the age of 15, Mila played Jackie Burkhart on the television series That '70s Show. Her best movies are Max Payne (2008), The Book of Eli (2010), Friends with Benefits (2011), Ted (2012), and Oz the Great and Powerful (2013). This diva was only of 9 when her father admitted her in an acting school where got the chance to meet Susan Curtis. On her first audition, she got the role of a Barbie commercial.
2. Kristen Stewart
Kristen Jaymes Stewart was born in 1990. She is one of the youngest and most adorable Hollywood actresses. She started career in 1999 and rose to fame due to her performance as Jodie Foster's daughter in the 2002 Panic Room. She has also been a part of movies like Speak (2004), Zathura (2005), Into The Wild (2007), Adventureland (2009), The Runaways (2010), Snow White and the Huntsman (2012), On the Road (2012), Camp X-Ray (2014), Still Alice (2014), and Equals (2015). She is one of the highest earning Hollywood actresses. She grew up in a family that had been working behind the camera.
1. Jennifer Aniston
Jennifer Aniston was born in 1969. She is a high profile and one of the most incredible Hollywood actresses, directors and producers. She is the daughter of actor named John Aniston and actress named Nancy Dow. Jennifer portrayed Rachel Green on the tv sitcom Friends (1994–2004), and got a Primetime Emmy Award, and several other awards. Jennifer is a hot and gorgeous female. Her best movies are Bruce Almighty (2003), The Break-Up (2006), Marley & Me (2008), Just Go with It (2011), Horrible Bosses (2011), and We're the Millers (2013).
Who is your favorite female in this list?