We have always been inspired from the beautiful and stress-free sports, which are considered a way to refresh our minds and bodies. Unlike tennis, soccer, and cricket, sandboarding is an amazing and hassle-free game. It involves riding down the slope of a sand dune with both legs strapped on a board. Some of world's places are ideal to enjoy this game. Explore the list of top 10 most popular sandboarding destinations in the world.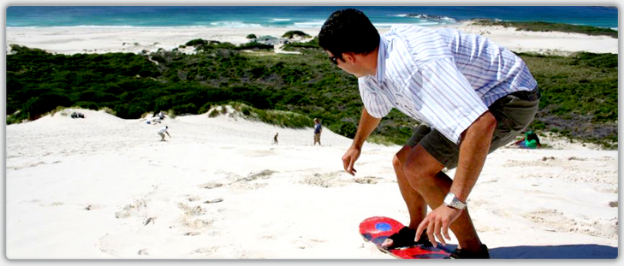 10. Nicaragua
If you want to sand-board down the slope of a young active volcano, you must visit Nicaragua to fulfill your desires. It is a marvelous sandboarding destination. You can experience the adrenaline junkie to climb up the Cerro Negro active volcano under the guidance of an expert. Feel free to ski down the steep slopes of the volcanic mountain on your sand-board to have wonderful experience.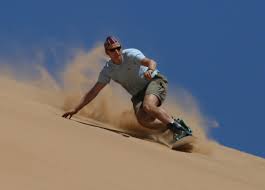 9. Chile
Chile is known to provide ideal sand-boarding spots to the locals and international visitors. Here, Cerro Iman is where annual sand boarding competition is held. The availability of numerous fast routes make it a perfect destination. The Valle de la Muerte is the place best known in Chile for this sport. Also you can see Cerro dragon, Medanoso, Punta de Choros etc.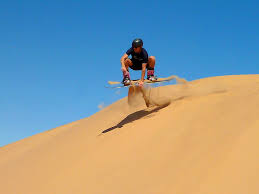 8. United Arab Emirates
In UAE, deserts are of no short. The desert in Dubai provides a perfect spot for sandboarding, and there are lots of such interesting spots all over United Arab Emirates. The tourists can enjoy both basic and professional sandboarding in UAE. The newcomers are advised to enjoy the game under the supervision of expert sand-boarders.
7. Namibia
The Namib Desert has been a quite interesting spot for sand-boarding activities, and remains full throughout the year. The world's highest sand dune Sossusvlei is present here. You can board down the dunes only with permission of the government which is purposed to ensure safety and protection. The Swakopmund and Walvis Bay are also famous places for this sport.
6. United States of America
America is one of the biggest and most popular sandboarding destinations in the world. It has the Sandmaster Park in Florence, Oregaon, which is world's first sandboard park. The large expanses of coastal sand dunes in North America are present in this lovely region, stretching from Florence to Coos Bay. North Carolina, Colorado, California and Arizona boast several sand boarding spots.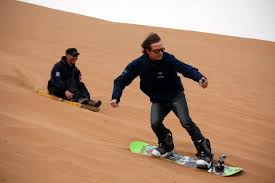 5. Germany
Germany's most favorite sandboarding destination is the man made sand dunes of Hirschau. During the summer vacations, this area remains full of tourists who come here to enjoy sandboarding and other lovely sports.
4. Egypt
There are rumors that Pharaoh of the bygone era used to sand board down the steep sand slopes of Egypt on wooden planks, but there are no official evidences about it. Egypt, anyhow, is a lovely place for sandboarding. It has the Great Sand Sea near Siwa, which is without any doubt a marvelous sandboarding destination.
3. Peru
If you have brave-heart then try your courage by running down the slopes of sand dune in Peru. The South American country boasts high sand dunes that catch the attention of numerous tourists every year. It has Duna Grande in Ica which is a favorite sandboarding destination. Also, ice-boarding is practiced in Arequipa and Nasca area of South Peru.
2. Vietnam
Vietnam, an Asian country, is the hub of sandboarding lovers. It has Mui Ne dunes, where sandboarding and other sports have become everyone's favorite. When you are in Vietnam, it is advised to enjoy the sport under the guidance of an expert. Ask locals about the rules and regulations for best sandboarding experience.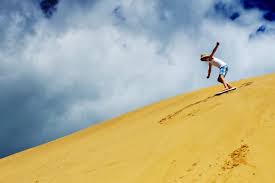 1. Japan
Japan is a fascinating destination for sand-boarding lovers. The Tattori Sand dune is the largest sand dune in Japan and is spanning along the coast of the Sea Of Japan. Also you can enjoy time at the Chiba and Shimoda dunes.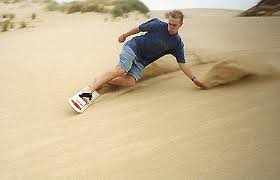 Do you like sandboarding?