We love romantic movies when it comes to Valentine's Day. There is always something big and interesting in every movie. It just takes the right person to realize the hidden feelings and affection. Here we've picked top 10 best movies to watch on Valentine's Day. These are some of the romantic and lovely movies you must watch.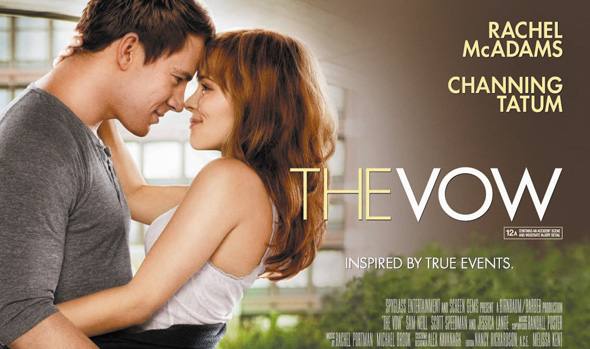 1. The Vow
The Vow stars Channing Tatum and Rachel McAdams. This is an emotional movie, a true love story of a woman who loses her memory in a car accident. How her man makes her memorize the things is all told in this movie.
2. Just Like Heaven
Just Like Heaven talks about a career-driven doctor, played by Reese Witherspoon who has been fallen into coma. Her apartment is given on rent to a widower, played by Mark Ruffalo. But it seems that Reese isn't ready to share her things with anyone, that is why she comes to the apartment as a spirit.
3. The Notebook
Based on the Nicholas Sparks' tearjerker, The Notebook has followed Allie and Noah's long romance. The story starts from a teenage story. Noah and Allie are ready to do anything for each other. The roles are played by former real-life couple Rachel McAdams, and Ryan Gosling.
4. The Lucky One
The Lucky One is based on a Nicholas Sparks novel. The film opens with Logan, played by Zac Efron, who tries to find the picture of a girl during his time in Iraq. After a long journey, he happens to serve at the woman's ranch. Taylor Schilling played Beth, who is unaware of the man's history.
5. Inventing the Abbotts
The former real-life couple Joaquin Phoenix and Liv Tyler have played a great role in this movie. It is the story of innocent teenagers who fall in love in the 1950s. The two cannot live without each other, and are ready to face the hurdles of life just to be together.
6. Love Actually
The movie, Love Actually, is all about multiple relationships. It is set at Christmastime in London. The lead roles are played by Hugh Grant, Keira Knightley, Liam Neeson, and Emma Thompson. It is a nice movie overall.
7. Notting Hill
The British romantic comedy, Notting Hill, stars Hugh Grant and Julia Roberts as quite the unlikely couple. The two have played their roles very well. The international movie star falls in love with the small town British simpleton.
8. 13 Going on 30
This nostalgic movie starts in the '80s with 13-year-old Jenna, played by Jennifer Garner. She has a wish to be 30 very soon and wants to escape her boring teenage life. Throughout her life, this lady sees a lot of troubles but understands the difference between teenage and adulthood very well.
9. A Walk in the Clouds
A chocolate salesman, played by Keanu Reeves, happens to meet a distraught woman, played by Aitana Sánchez-Gijón, and this starts their powerful affection. The man shows great interest towards this woman, and they develop a good relationship.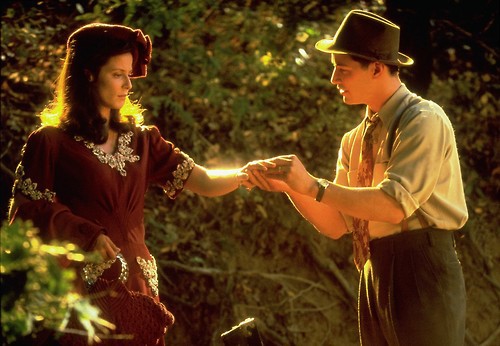 10. 10 Things I Hate About You
Heath Ledger and Julia Stiles have done superb performance. These seem to be stealing the heart of the audience through their awesome chemistry. The movie is inspired from Shakespeare's The Tempest. Julia Stiles' character is very powerful and engaging.
Do you have any of favorite movies to watch on Valentine's Day yet? If not yet, please choose one from the above list?