Just like humans who need to bath, brush their hair, and trim nails, dogs also need proper grooming so as to stay clean, healthy and refreshed. Besides strengthening the bond between you and your lovely pet, proper grooming also helps to ensure effective blood circulation, which is very important for your dog's health. To give your dog the best grooming experience, you need topnotch pet groomers that are known to provide top quality grooming services. Below are the 10 best dog groomers in 2016 reviews: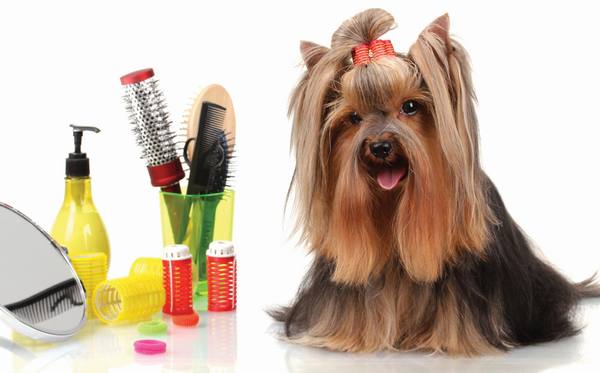 1. The U-Clip Pro Home-Pet Grooming Kit, from Wahl Professional Animal
This exclusive clipper kit is an ideal unit for full body clipping, trimming and touch ups of fine and medium dog coats. The product uses a powerful "Super Shunt" electromagnetic motor which produces 7200 strokes per minute. In spite of this, it allows for quiet operation, an aspect that makes it ideal for noise-sensitive pets. This US-made product is a 16 piece kit that weighs 16 ounces and normally comes with a two-year limited warranty. Ideally, it has everything you would need to achieve professional grooming results right from your own home. Moreover, it also comes with an instructional DVD as well as a grooming apron to wear while grooming your pet.

2. The Wahl #9281-210 Home Pet-Pro Grooming Kit
This 13-piece professional pet grooming kit contains anything you would need for grooming your pet. Its self-sharpening and high carbon steel blades have superior blade geometry and can stay sharp for a long time. The unit uses the PowerDrive cutting system, which can cut even the thickest hair with ease. The whole package normally includes a clipper, a blade guard, oil, a storage case, scissors, a cleaning brush, a mirror, combs and an instructional DVD. Its five year limited warranty is the best assurance for its superior quality.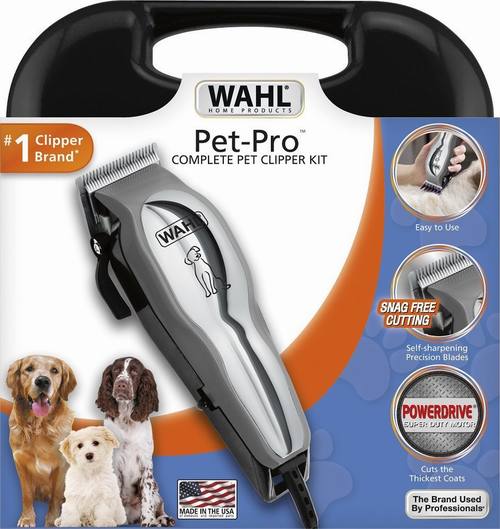 3. The Pet Grooming Tool and Pet Grooming Brush by DakPets
This is an exceptional quality stainless steel comb with a safe blade cover to protect the blades after use, which helps to increase the tool's lifespan. Moreover, its strong and robust handle does not easily break. The tool reduces shedding by about 95 percent in just 10 minutes, and this is normally followed by subtle light thinning. It is a budget-friendly product that will save you from the hassle of having to pay huge amounts of money to professional groomers so as to have your pet groomed.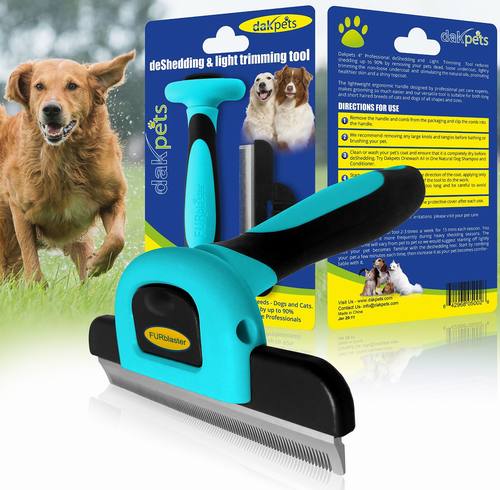 4. The #9766 Home Pet Lithium-Ion Pro Series Pet Clipper from Wahl
This is another top-quality pet clipper that is extremely easy to use. It is a rechargeable unit that is powered by a Lithium-ion battery. Moreover, it features tug-free precision blades that help to ensure topnotch grooming. It is an ultra-quiet clipper which can be used even on noise-sensitive pets. The entire kit normally includes a rechargeable clipper, a transformer, combs, scissors, a blade guard, a cleaning brush, cleaning oil as well as a hard storage case. It also comes with a detailed booklet to guide you.

5. The Pet Grooming Tool by MoJo PetsLife
This veterinary-approved deshedding tool is specially designed to promote the health of your dog's coat. It is meticulously designed with 10 millimeter stainless steel bristles, which enhance its effectiveness in removing loose or dead hair from your pet. This helps to keep the animal's coat looking healthy and nourished. Its superior grooming mechanism reduces shedding by up to 90 percent. This helps to reduce dander, as aspect that removes the pet allergens within the air, keeping allergies at bay.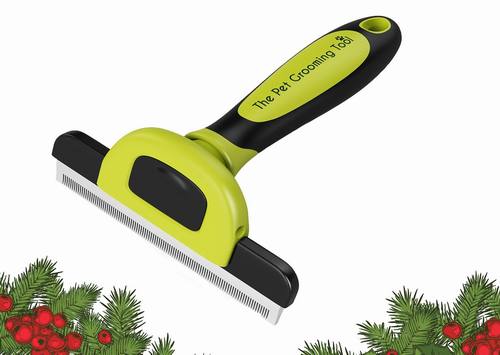 6. The Self-Cleaning Pet Grooming Deshedding Tool Brush from Innoo Tech
This is a versatile pet grooming tool with a practical design and a very convenient self-cleaning function. It reduces shedding by about 90 %, and this is normally coupled with subtle light thinning in less than 15 minutes. The brush comes fitted with an extremely effective self-cleaning function. With a simple press of a button, it will instantly release the hair that is caught in the brush. Its ergonomically designed handle will keep you comfortable as you pamper your pet. The strong stainless steel brush, together with the safe blade cover which protects the blades helps to increase the tool's lifespan.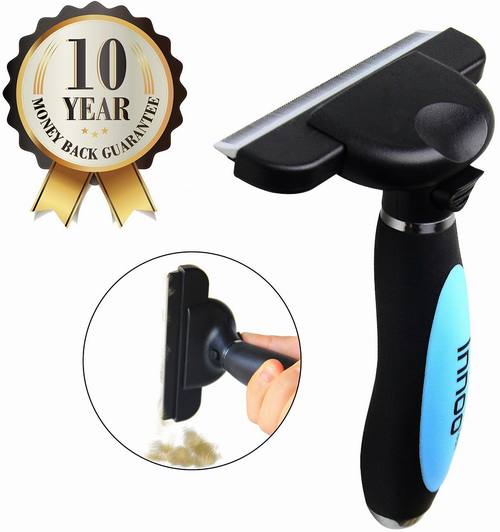 7. The Easy Pet Grooming Undercoat Rake DeShedding Tool by DM EZ 2
This outstanding pet grooming tool features a stainless steel rake, with twenty round tip teeth. It is uniquely designed to remove the undercoat without unnecessarily irritating the dog's skin. It gently removes any tangles and matted hair. Moreover, the unit features a rubber-coated handle for easier gripping while grooming your pet. It is suitable for pets with long hair.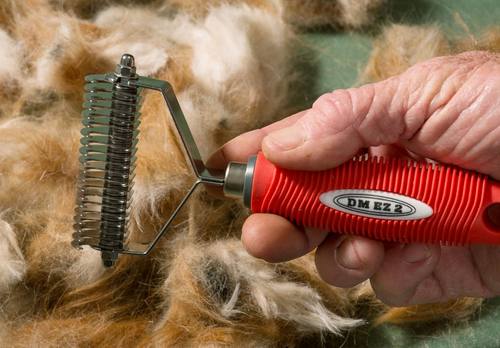 8. The ColorPet Dog and Cat Grooming-Glove Brush Mitt from ColorPet
This amazing glove has a gentle brush attached and can be used on different coat types especially pets with shedding hair. It is designed with ultra-soft rubber tips, which helps to fix nasty tangles, while lifting dander and dirt from the coat. The gentle rubber effectively massages your dog's skin, which in turn helps to ensure effective circulation. This will help to keep your dog clean, healthy and smelling fresh throughout the day. Moreover, the glove conveniently fits different sizes of hands and can easily by fastened using the adjustable closure.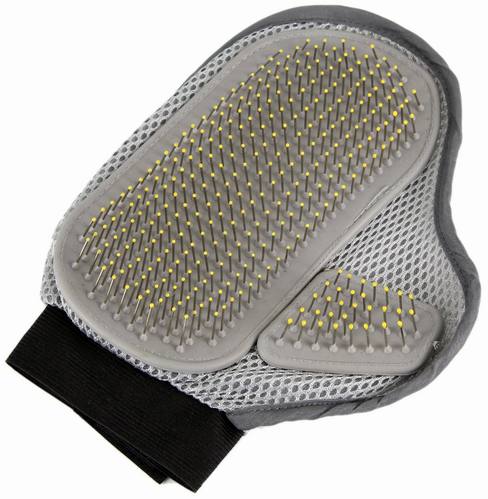 9. The Dog and Cat Grooming Glove: The Better-Petter Pet Groomer Mitt from Pet Thunder
This is another superior quality grooming product that can effectively remove loose hair from your pet and trap it in the grove, which prevents fur from flying all over the place. Your pet will definitely love grooming when this product is used as it features a brush with soft rubber tips, which gently massages your pet, stimulating blood circulation in the process. It has an adjustable Velcro strap which can fit different hands. Moreover, the glove is quite easy to wash.

10. The Luxury 3-in-1 Pet Groomer by Chillaxed Pet
If you want to give your pet an ultimate grooming experience, this luxurious pet grooming mitt will serve you best. It is a flexible and gentle groomer with supple rubber tips that will help to remove dirt and tangles from your pet, while reducing shedding at the same time. It will enable you to give your dog a gentle message, which helps to ensure a healthy skin as well as a soft and shinier coat. This pet grooming glove is extremely easy to use and your dog will enjoy the entire grooming process.

You probably are among the many dog owners who keep asking this common question: "Where can I find the best dog groomers near me?" If you are such an individual, it is important to do a proper background check before opting for any service provider. However, if you cannot find such services near you, it is still possible to effectively groom your dog right from your own home. All you need are good quality grooming tools that will get the work done effectively. The above reviews will be quite instrumental in helping you to choose the best tools to use.