Give your kids the gift of creativity. Here are the top 10 gifts your kids that make them won't be bored with in 5 minutes. Check it out!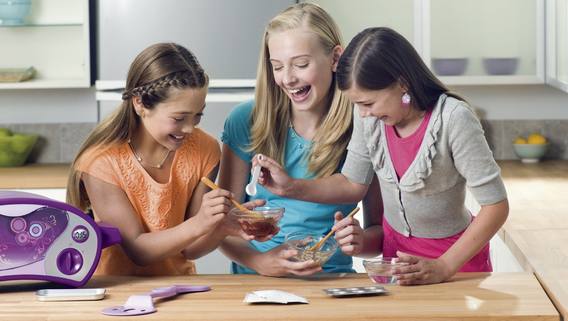 10. Fuzzoodles
With this kit they will be able to create a variety of critters that will attach to virtually anything. They can use them to create finger puppets, door knob covers, pen tops and more. They will enjoy seeing their creations take shape.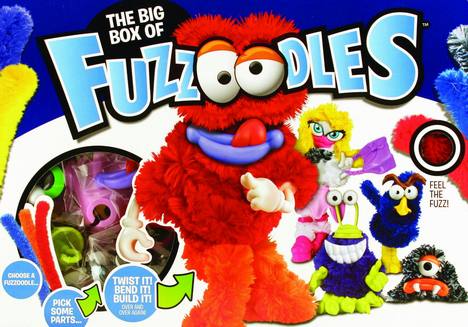 9. String Games How to Book
Strings are always fun. Your kids will be able to use this step-by-step to create a variety of fun shapes using nothing other than hands and string. The tricks they will learn include, Jacob's Ladder, Witch's Broom, Eiffel Tower, and others.

8. Wild Science Science Lab Kits
Show your kids how much fun science can truly be with this Smithsonian set that allows them to dig up a skeleton for a t-rex. It has detailed instructions and allows them to assemble the bones. They will also learn to explore the world around them and perhaps dig around in their own back yard looking for treasures.

7. Make'n Break
Children can build a tower in this game of making and breaking their creations. Acquire the most points and win the game after 4 rounds. It is a game that is always new and always unique. Approved for anyone over the age of eight.

6. Play Doh Set
Play Doh is always fun to mess with. The possibilities are endless in regards to what you can create with it. This kit makes it even more likely though because it comes with 30 accessories for them to explore and create an unimaginable amount of things. Approved for all kids over the age of three. Perhaps you will also play with your children.

5. Marble Run
Marble runs are unique toys that allow children 4 years old and up to build and run marbles through the tunnels that are created. With the transparent run, they can watch every aspect of their balls journey through. It has a variety of track styles and endless possibilities.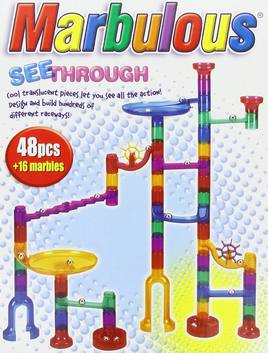 4. Play Kitchen
A toy kitchen that gives your child full ability to pretend and imagine. It comes with a pot and a pan. Spatulas, knobs that turn, and more. The kitchen is built to stand tall for a long time. It also has a dishwasher, microwave, oven, fridge and freezer. The sink is removable for easy cleaning and allows them to pretend to be like mommy and daddy.

3. Easy Bake Oven
Children love snacks. With the Easy Bake Oven, kids can make their own cakes and cookies. There are a variety of recipes to create a lot of yummy treats. How could a kid get bored with the option to indulge? With the original purchase, you get two pans, a pan pusher, three mixes, sugar crystals, cupcake wraps and recipes.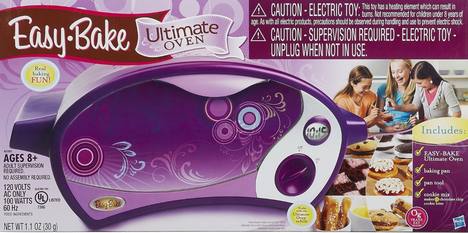 2. Legos
Legos open up a world of building possibilities. You can purchase a kit such as the Minecraft Village and then create a variety of other things using the same Lego pieces. With the versatility of all the kits combined, there is no real reason a child would get bored playing with it.

1. Learning Tablets
Okay, so everyone knows that technology rules. If it were not for tablets, many kids would spend hours of time each day bored. Tablets allow them to learn things and play games. If they do get bored, they can download a new app to explore. Not every child needs a tablet and their time with it should be limited, but there is no way to deny that this is one of the least boring options on the market. It does not matter what age your child is.