Beautiful women are everywhere—whether it is film industry, fashion world, or sports. We always have the chance to see beautiful, dedicated, and successful women in almost every field of life. This is my personal list of top 10 most beautiful women in sports. I am confident that you would love it.
10. Alana Blanchard
Alana Rene Blanchard was born on March 5, 1990. She is an American model and sportswoman. She started her career in shortboard at the 2005 T&C Women's Pipeline Championships. She has won various championships in the Women's Pipeline Championships, Hawaii; Rip Curl Girls Festival Jr. Pro, Spain; Roxy Pro Trials, Haleiwa, Hawaii; Billabong Pro, Pre Trials, Hookipa, Maui; and Volcom Pufferfish Surf Series. This Hawaii beauty is an occasional bikini model who works for big swimsuit brands.
Read Also: Top 10 Youngest Female Sports Champions
9. Alex Morgan
Alex Morgan was born on July 2, 1989. She is a talented and successful soccer player and Olympic gold medalist of America. She has been the forward player of the National Women's Soccer League (NWSL) and the United States women's national soccer team. In 2012 London Olympics, this beautiful lady scored the game-winning goal in the 123rd minute of the semifinal game against Canada. She has also been the FIFA World Player of the Year finalist.
8. Caroline Wozniacki
Caroline Wozniacki was born on July 11, 1990. She is a professional Danish tennis player. She has gotten various positions during her gaming career. She is titled to be the first female from Scandinavian countries to hold a good rank as a player. She debuted WTA during 2005, and worked hard to improve herself. She has won 22 WTA singles titles.
7. Anastasia Luppova
Anastasia Vladimirovna Luppova was born on June 26, 1985. This Russian billiards player is world famous. During her career, Luppova bagged a number of titles including the 2009 Miss Billiards competition. She is the champion of Moscow in dynamic pyramid and Master of Sports. Later on, she got the chance to become a coach and gave outstanding performance.
6. Ana Ivanovic
Ana Ivanovic was born on November 6, 1987. She is a Serbian professional tennis player. She is ranked among the top ten players by Women's Tennis Association. Ivanovic was born in Belgrade, SFR Yugoslavia, to mother Dragana, and father, Miroslav. She started her career at an early age and was for several years trained as a swimmer. As per the sources, she is the winner of 12 WTA Tour singles titles.
Read Also: Top 10 Most Beautiful Female Sports Reporters in the World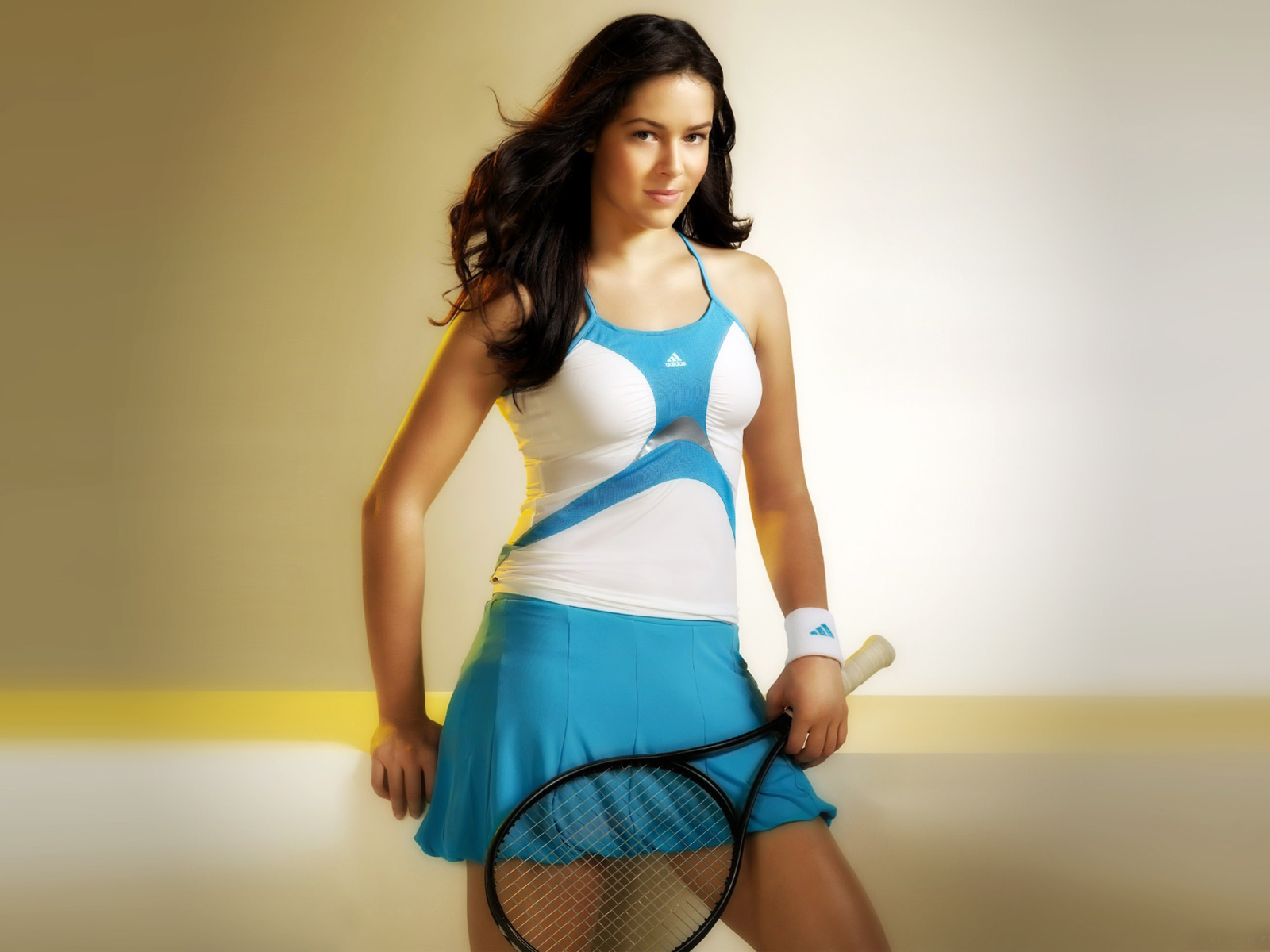 5. Alicia Sacramone
Alicia Marie Quinn was born on December 3, 1987. She is retired artistic gymnast of USA. She began her fitness career at the age of 8 and had been competing in the elite ranks in 2002. Later on, she joined the U.S. national team in 2003. So far, she has won 12 medals including four gold on vault and two gold on floor exercise.
4. Brittney Palmer
Brittany Alexis Palmer is another beautiful and young sportswoman of the era. She was born in Utah and raised in Phoenix, Arizona. She started her career as a dancer at the age of 3, and continued doing the roles of puppet and butterfly. She won the Sandra Day O'Connor Award for Humanitarian Services from the National Association of Christians & Jews. She is the co-founder of a non-profit organization "Children of Our Villages". She is, by the whole, an accomplished artist, model, and dancer.
Read Also: Top 10 Sexiest Female Sports Models of 2015
3. Michelle Wie
Michelle Sung Wie was born on October 11, 1989. This beautiful American golfer has played on the LPGA Tour. She started her career at the age of 10, and qualified for a USGA amateur championship. She is the youngest winner of the U.S. Women's Amateur Public Links. She was born in Honolulu, Hawaii, to father, Byung-wook Wie, and mother, Bo. Michelle has also modeled for some fashion and beauty brands. She is a dual citizen of South Korea and United States.
2. Becky Hammon
Becky Hammon was born on March 11, 1977. She is a retired professional basketball player. This beautiful lady played for the San Antonio Stars and New York Liberty of the Women's National Basketball Association. During August, 2014, the Spurs hired her as an assistant coach. Her birthplace is Rapid City, South Dakota. She is the daughter of Martin and Bev Hammon.
Read Also: Top 10 Most Desirable Women in Sports Ever
1. Anna Rawson
Anna Rawson was born on August 5, 1981. She is a talented and very beautiful Australian golfer and fashion model. Anna has played on the Ladies European Tour and the LPGA Tour. She started her career as a model at the age of 16. During 1999, she started playing golf. She has been the South Australian and Victoria Junior Champion, and won the Jack Newton International Junior Classic. Other than this, Anna has been the leading qualifier of the 1999 and 2000 Australian Amateur Championship.
Who you think is the finest woman?