Angelina Jolie is an advocate for refugees, women's rights and equality, and at the same time, she is a wonderful actress, producer, and film director.
By the whole, Angelina is a fabulous all-rounder female who has inspired many young actors and actresses the world over. Here we have rounded up top 10 most popular Angelina Jolie quotes.
10. On refugees
It is not enough to defend our values at home. We have to defend them here, in the camps and in the informal settlements across the Middle East, and in the ruined towns of Iraq and Syria.
9. On life choices
We have a choice about how we take what happens to us in our life and whether or not we allow it to turn us. We can become consumed by hate and darkness, or we're able to regain our humanity somehow, or come to terms with things and learn something about ourselves.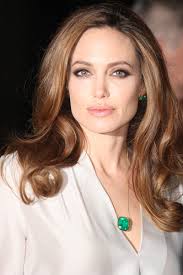 8. On suffering
Without pain, there would be no suffering, without suffering we would never learn from our mistakes. To make it right, pain and suffering is the key to all windows, without it, there is no way of life.
7. On travel
Anytime I feel lost, I pull out a map and stare. I stare until I have reminded myself that life is a giant adventure, so much to do, to see.
6. On relationships
I like someone who is a little crazy but coming from a good place. I think scars are sexy because it means you made a mistake that led to a mess.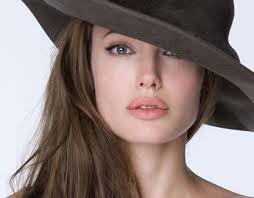 5. On her childhood ambitions
When other little girls wanted to be ballet dancers I kind of wanted to be a vampire.
4. On raising awareness of breast cancer
Breast cancer alone kills some 458,000 people each year, according to the World Health Organization, mainly in low- and middle-income countries. It has got to be a priority to ensure that more women can access gene testing and lifesaving preventive treatment, whatever their means and background, wherever they live.
3. On violence and conflicts
Wartime rape is a crime that thrives on silence and denial," said Jolie. "We must send a message around the world that there is no disgrace in being a survivor of sexual violence, that the shame is on the aggressor.
2. On her family
I met this amazing person, and we realised we had very similar views on how we wanted to live our lives. It's happened quickly, with so many children. Yesterday, picking up the kids from school, Brad turned around in the car, and there were three of them. He couldn't stop laughing.
1. On growing older
I'm looking very much forward to growing older. I want to be an exhausted older woman but with a very full life behind me and one still going.
Do you like Angelina?