In today's modern era, clothing and fashion brands have become a necessity. Clothes don't only groom one's personality but also make individuals feel comfortable as per the advanced society. There are various brands that provide top notch and quality outfits. Check the list of top 10 most luxurious clothing brands in 2015.
10. Armani
Founded in 1975 by Giorgio Armani and Sergio Galeotti, it is one of the famous clothing brands. Armani has specialized in clothes ranging from haute couture to ready-to-wear items as well as jewelry products and home interiors. This company is also known for its fashion accessories, eyewear, cosmetics, and perfumes. Designer Giorgio Armani has launched his company in Italy, and it grew subsequently.
See Also: Top 10 Best Nail Polish Brands
9. Dolce and Gabbana "D&G"
Dolce & Gabbana is a famous Italian luxury fashion house. This clothing brand was established in the year 1985 by Domencio Dolce and Stefano Gabbana. It is known for the elegant and top quality dresses and luxury products. It is a favorite brand of various celebrities. D&G is one of the most luxurious clothing brands which has distinguished itself by stylistic originality combined with the superior sartorial content of its creations.
8. Chanel
Chanel name needs no introduction in the fashion world. This company was founded by Coco Chanel in 1909 and is known by the name Chanel. It is a popular fashion house that specialized in ready to wear clothes and haute couture, fashion accessories and luxury goods. Coco Chanel has been a creative and marvelous fashion designer who established this brand for presenting something extraordinary for men and women. Nowadays it is being run by Karl Lagerfeld.
7. Dior
Christian Dior S.A. is a French brand of luxury goods and clothes. This company was founded by creative designer Christian Dior, in 1946. It has specialized in designing leather goods, ready to wear, footwear, fashion accessories, fragrance and cosmetics. Dior products always come with unique styles and charming colors. The company makes sure to keep the trust of its global customers.
See Also: Top 10 Most Expensive Clothing Brands
6. Fendi
Fendi, Chanel creative director Karl Lagerfeld also designs the Fendi ready-to-wear collection. This company is best known for its fashion accessories, perfumes and quality clothes. Fendi is world famous for its capacity to adopt innovative techniques to make fur lighter and modern. Adele Casagrande has been the founder of this brand and established it in Rome in 1918.
5. Burberry
Burberry was founded by Thomas Burberry in 1856 in Basingstoke, Hampshire. It is one of the most luxurious clothing brands. It sells quality range of outerwear, perfumes, fashion accessories, jewelry and even the footwear. In 1891, Burberry opened his first store that was a big success. Today this company has its stores across Europe, America, and Asia.
4. Gucci
With its more than 1000 stores worldwide, Gucci is a reliable and great fashion and clothing brand. It was founded by fashion designer Guccio Gucci in Florence, Italy in 1920. The first store of this company was opened in 1921, followed by lots more with the passage of time. This company sells high end quality leather goods and designer outfits, as well as watches, jewelry, and shoes.
See Also: Top 10 Most Successful Fashion Brands
3. Hermès
Established in 1837 by Thierry Hermes, it is one of the olderst clothing brands. It has specialized in ready-to-wear fashion. It is known to produce high end fashion accessories, perfumes, luxury goods, and ready-to-wear. It is headquartered in headquartered in Paris, France.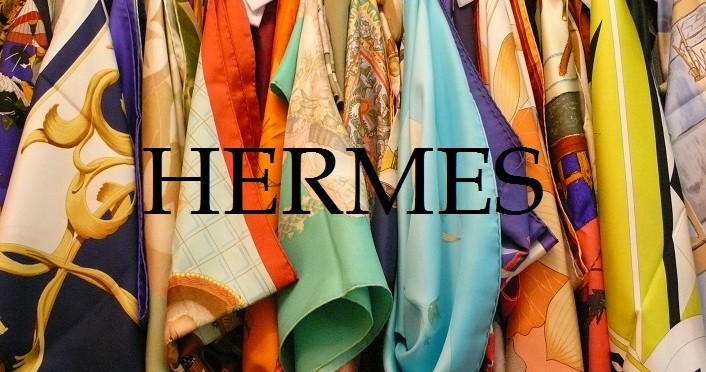 2. Louis Vuitton
Louis Vuitton is a synonym to fashion for many years. This company is given high preference by celebs like Michael Phelps, Angelina Jolie, Sarah Jessica Parker, Kim Kardashian, Lady Gaga, and others. Louis Vuitton was founded by Louis Vuitton Malletie, a French entrepreneur and designer, in 1852. Today, it has become one of the most luxurious clothing brands in the world. It is known to produce top quality leather bags and suitcases, other than clothes, perfumes, and footwear.
1. Prada
Prada has specialized in luxury goods for men and women. Headed by Miuccia Prada, an Italian fashion designer, this company has been around since 1913. Its well-crafted suitcases, handbags, clothes, perfumes, jewelry, and steamer trunks need no introduction at all. This company always brings forth something innovative and remarkable.
See Also: Top 10 Most Popular Baby Clothes Brands
Do you love these brands?