We cannot neglect the significance of cosmetics in our lives. Whether you choose a famous brand or some new one, the selection has to be made carefully. Not only the lipstick and nailpolish brands, but also the skincare brands are chosen carefully by the women. These days a wide range of brands are avaialble to select from. You should be very careful about the product quality. It is true that every makeup content is important, but choosing the best is one of the toughest decisions in a woman's life. The markets are full with bunch of products. you should choose only what suits your skin texture and is within your budget limits. So what is the best lipstick brand in the world? That's why today we made a list of top 10 best lipstick brands in the world in 2016 for your reviews. I am sure this will make your lipstick selection easier and convenient. So let us check out!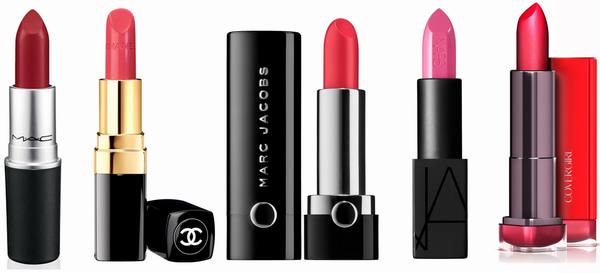 10. Guerlain
Mostly Guerlain is found in the list of classic cosmetics. It has a full range of makeup products—but the lipsticks of this brand are famous for their standard colors and long-lasting impacts. The company is proudly serving for over 175 years, and its foundation was laid in 1828. Guerlain experts remain busy in presenting top quality products like mascara, eyeliner and lipstick. The lipsticks of Guerlain are an enduring sign of style and beauty of every woman. These give your lips stunning and seducing look.
9. NARS
NARS is one of the best skincare and cosmetic companies in the world. It is founded by Francois Nars who is a photographer and makeup artist. This cometic brand has a line of lipsticks to choose from. It started its operation wit 12 lipsticks which were sold at Barneys New York. But today it has become a trusted name among the women. Some of its famous products are bronzers, blushes, lipsticks and eye shadow palettes. And it is also a best red lipstick brand as well.
8. MAC
Mac is known for its wide range of outstanding lipsticks, glosses, and tints. Trust me you won't be short of selection of colors and products to choose from season after season. The lipsticks of MAC are famous for being affordable and shiny. You can definitely give stunning and gorgeous look to your lips at every occasion.
7. Sonia Kashuk
Sonia Kashuk is another luxury brand that has gotten much fame for its comforting lipsticks and quality makeup products. The best thing about its products is that it never irritates your lips and don't make them dry even when your lipstick has been removed. You should be aware of the copycats which unveil the lipsticks of this brand, because the genuine Sonia Kashuk lipsticks leave cooling effects on your lips both in summer and winter.
6. Lancôme
Lancôme is a French luxurious cosmetic brand. It is known to deliver top quality products and skincare items to the clients worldwide. The company was owned by L'Oreal since 1964 and is a part of Luxury Products distribution—known for offering wide range of fragrances, skincare and makeup products. This company has collaborated with several artists to unveil some of the finest shades of lipsticks. One of its best lipsticks is L'Absolu Rouge that is considered to be the sign of eternal femininity. This contains replenishing Pro-xylane and is available in 31 shades. But this is not the end, because Lancôme has much to offer you. Lancôme is a brand that always list in the top 10 best lipstick brands in the world of all time.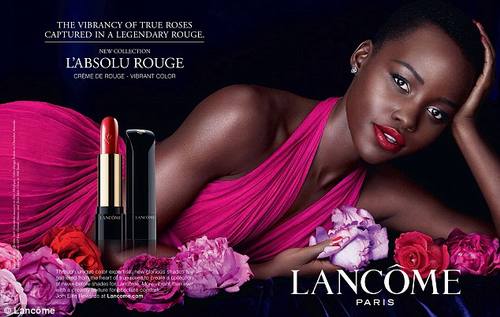 5. Estee Lauder
Estee Lauder is one of the most famous manufacturer of prestigious fragrances, skincare, haircare and makeup products. This company was founded in 1946, at that time Joseph Lauder and his beloved wife Estee Lauder initiated producing cosmetics in New York City. Today, Estee Lauder has become a top notch brand to produce lipsticks of variosu shades and qualities for the females. This brand is famous for providing pure color, long lasting lipsticks that are effective both for young and mature females the world over.
4. Dior
Dior is a renowned brand. Its foundation was laid in 1946 by the designer, Christian Dior. Nowadays, Dior is famous for presenting awesome fashion accessories, jewelry, fragrance, skincare and makeup products. Most importantly this company is famous for its lipsticks of magical and eye-catching shades. To look like a trendy and stylish woman, you should not miss to have any of Dior's lipsticks—which are great in quality and don't ruin your lips' natural texture.
3. Bobbi Brown
The CEO of this brand is Bobbi Brown, who is a beauty expert. Bobbi Brown cosmetics are manufactured as per the demands and requirements of trendy women. The company aims to make you look like a style icon of the era. The original formula of Bobbi's lipsticks is to treat lips delicately, giving them full color with a soft matte finishing. All of its lipsticks contain vitamin C and E to nourish the cells of your lips naturally.
2. Makeup Forever
Makeup Forever was created by Parisian makeup artist, Dany Sanz. He was a sculptor and painter by origin. This brand is famous for its colorful and appealing lipsticks and other cosmetic and makeup products. For more than 25 years, Makeup Forever is dominating the world with its pearly, matte, and satine lipstick ranges. Its Rouge Artist Intense are highly pigmented and leave long-lasting beautiful effects on your lips. Also you can enjoy its lip glosses that are rich in natural liquids, keeping your lips wet and appealing the whole day.
1. Chanel
Chanel is a high fashion house. It has specialized in ready-made outfits, haute couture, fashion accessories and luxury goods. Chanel is famous among the fashion actresses and models, and is the most accessible product. Some of its finest cosmetic products are fragrances, skincare products and lipsticks. If you want to shine both internally and externally, then nothing is better than the timeless lipsticks of Chanel. You won't be short of colors and qualities to choose from. Its lightweight lipsticks allow easy application, and keep your lips hydrated the whole day.