They are hot, amazingly beautiful and successful. Don't get confused because I am not here talking about Hollywood actresses or any of the Bollywood celebrities. Here we will share the list of top 10 hottest British women in Great Britain. I am sure you know many of these British women already. Their face and perfect figure are the secrets behind their too much success, as well as their dedication towards the professional life.
1. Michelle Keegan
Michelle Keegan is a darling of Great Britain. She is both an actress and fashion model, as well as television personality. This hot and adorable female rose to the limelight due to her impressive performance in tv drama named as Coronation Street. She is the winner of the British Soap Award for Best Newcomer, 2008. Other than this, Michelle has been given awards of the British Soap Award for Sexiest Female from 2009 to 2013. She has also been a part of shows like Red Dwarf and The Jeremy Kyle Show, and movies like Coronation Street: Out of Africa.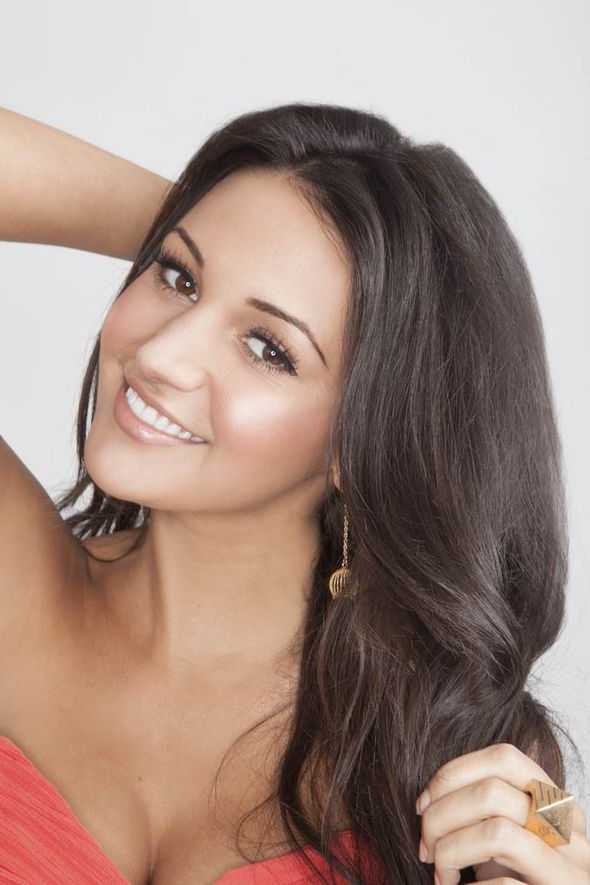 2. Cheryl Cole
Cheryl Cole needs no introduction. She is a recording artist, and tv celeb of the era. This adorable female has appeared in the reality singing competition named Popstars: The Rivals, and it was her debut appearance on television. From this show, Cheryl got many modeling contracts and offers of doing several other shows. She, however, preferred to be a recording artist and occasional tv actress. She was a part of the group named Girls Aloud, and gave more than 20 hit songs, six platinum albums, and won the award of Best Single for the 2009 "The Promise". She has been one of the judges of The X Factor. She is a stylish and top notch female, who married to the footballer named Ashley Cole in 2006 and the two separated in 2010.
3. Kelly Brook
Kelly Brook is a model, actress and television presenter. She has been seen in various ads of Foster's Lager, Renault Megane, Walker's Crisps, Piz Buin and Bravissimo. She is a talented and exceptional woman. She has been seen in many tv shows such as Fist of Fun, Smallville, Hotel Babylon and Skins. She was also a presenter in The Big Breakfast and was one of the judges of Britain's Got Talent. This buxom beauty has been seen in movies like Ripper, The Italian Job, School for Seduction, House of 9, Deuce Bigalow: European Gigolo, Fishtales and Piranha 3D.
4. Gemma Atkinson
Gemma Atkinson is a wonderful and highly impressive female. This actress and model of Great Britain has been a part of the teenage soap opera called Hollyoaks. She was also seen in Soapstar Superstar, and I'm a Celebrity…Get Me Out of Here!. Other than this, the hot lady Gemma played great roles in Waterloo Road, and Law & Order: UK. Also, she was seen in movies like Boogie Woogie, The Sweet Shop, How to Stop Being a Loser, and Airborne. She modeled for magazines such as FHM, Maxim, Nuts, Arena and Zoo.
5. Keira Knightley
Keira Knightley is another hot and impressive female of Great Britain. This actress cum model started her career from the movie named Innocent Lies. She then had a lot of more contracts. She has done the supporting role in Star Wars Episode I: The Phantom Menace. Keira has also been seen in the movie named Bend It Like Beckham. She has modeled for many big brands. She is an impressive and incredible female. Her best performances have been in dramas like Pride & Prejudice, Atonement, Silk, The Duchess, A Dangerous Method and Anna Karenina.
6. Rosie Huntington-Whiteley
Rosie Huntington-Whiteley is one of the most beautiful women of Great Britain. She is a television presenter, movie actress and fashion model. She has been the model of the lingerie brand Victoria's Secret, and worked with Burberry Body fragrance. She has been seen in the catwalk for Prada in Milan and Giles Deacon in Paris. The performance of Rosie as an actress in movies like Transformers: Dark of the Moon, and Mad Max: Fury Road cannot be forgotten.
7. Helen Flanagan
Helen Flanagan is a multi-talented and hot female of the country. This actress and model started her career at the age of 17. She is best known for the soap drama called Coronation Street. She was one of the nominees of the British Soap Awards in 2006 for Best Dramatic Performance from a Young Actor or Actress. Helen is an incredible and skillful female. She has been a part of shows and movies like I'm a Celebrity…Get Me Out of Here! in 2012, and Fizzy Days and The Other Side of Love etc.
8. Rachel Weisz
Rachel Weisz is an incredible and successful woman of Great Britain. She is an actress and fashion model who rose to fame in the early 90's. She has been seen in various tv shows including Inspector Morse, Scarlet and Black and Advocates II. Rachel has also been a part of Chain Reaction in 1996, and The Mummy in 1999. Other than this, the adorable lady was seen in the Enemy at the Gates, About a Boy, Constantine and The Fountain.
9. Sienna Miller
Sienna Miller, as an actress and model, has won worldwide appreciation. She can be credited for being one of the prettiest women in the world. She was born to an American father and South African mother. Seinna's place of birth is New York, but she holds a British passport as well. She has modeled for brands like Coca-Cola, and Pepe Jeans. Sienna was also a part of 2003's Pirelli calendar. She was seen in the 2001's movie named South Kensington alongside Elle Macpherson. She has also appeared in movies such as Layer Cake, Alfie, Factory Girl, The Edge of Love, and G.I. Joe: The Rise of Cobra.
10. Kate Beckinsale
Kate Beckinsale is one of the hottest women in the world. She is a sparkling and wonderful lady. She completed her studies from the Oxford University, and then started her career as a model. Kate has been seen in the movies like Much Ado About Nothing, Prince of Jutland, Cold Comfort Farm, Emma and The Golden Bowl. She was also a part of the Days of Disco and Brokedown Palace. Her biggest role has been Leonardo DiCaprio's movie named The Aviator.
Do you love these British women?