The world we live in is full of beautiful and remarkable things. It is very difficult to name which things look better than the other. Here we are going to talk about top 10 amazing things in the world. These are unique, genuine, and very amazing.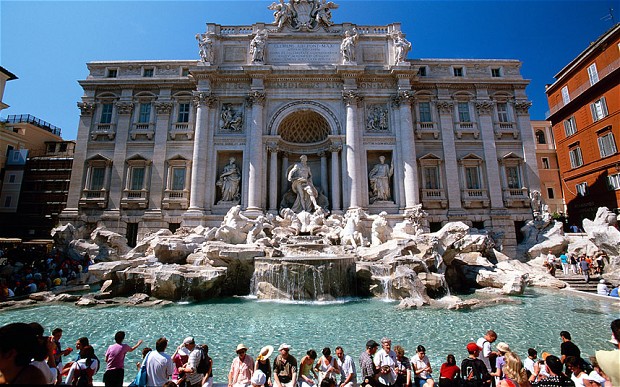 10. Citroen DS
Designed by an Italian designer Flaminio Bertoni this car is very charming and beautiful. It has been marketed with advanced technology and is known for its streamlined construction. The car is present in the museum Haynes Motors of Somerset.
9. Taj Mahal
Taj Mahal is a wonderful and overrated man-made building. This was founded for his beloved wife Mumtaz by Shah Jahan. It is alluring and magnificent having beautiful interiors and exteriors. It is made of white marbles and has extraordinary features. This building is present in India.
8. Trevi Fountain
A very famous tourist attraction, the Fontana di Trevi or Trevi fountain is present in Italy, Rome. It is a breathtaking fountain that has occupied massive space and is 25 meters high and 20 meters wide. The fountain is distinctively founded.
7. The Mandarin Fish
The Mandarin Fish is made of red, blue, and orange colors that together make it a marvelous and one of most beautiful things in the world. It is brightly colored, and this small fish is distinctively charming. It is often known as the beauty of Pacific because of its sophisticated design.
6. The Heart Of The Kingdom Ruby
The heart of the kingdom ruby is another beautiful thing. This necklace is very costly and specially has a ruby costing about USD14 million. Designed by the House of Garrand this jewel has no equal and is of one of its kind. It is made of 150 diamonds and weighs about 40.63 carat.
5. The Regent Diamond
The regent diamond is 410 carat piece of marvel, present in India. It is square shaped, and has white color with implausible worth. It was known as the Pitt Diamond when first bought by the British Prime Minister William Pitt. The diamond's cost is £48,000,000.
4. Alpamayo Mountain
The alpamayo mountain is very nice and appealing. Its overwhelming beauty attracts climbers and mountaineers from all parts of the world. It is 5947m high with its snow caped cone peak. Alpamayo Mountain is one of prettiest mountains in the world.
3. Blue Jacaranda
The Blue Jacaranda also known as Blue Trumpet Tree. This has purple colored flowers that make the tree look top notch. The tree blossoms in Mexico and Zimbabwe, and is considered as a fortune.
2. The Resplendent Quetzal
Found in Central America, the Resplendent Quetzal is a very pretty American bird. It is known for its vibrant colors and is extraordinarily special. The bird looks appealing. Male birds are more colorful and attractive than the females.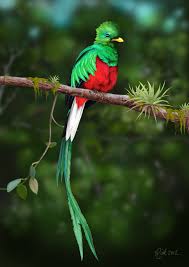 1. Mona Lisa
The charismatic painting of Mona Lisa by Leaonardo Da Vinci is definitely remarkable and one of prettiest things in the world. it is highly admired, reminding us of the ancient times. It has been a part of different palaces and museums. It is currently a part of one of museums of Paris.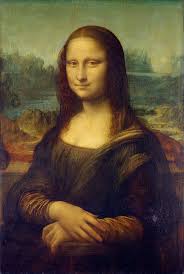 Do you like these things?