In this modern era when we want everything perfect and stylish, the selection of outfits is a challenging thing. All of us wish to wear dresses which are highly stylish and bring impressiveness in our personalities. This is why, various brands have come forward to dominate the hearts of men and women. Not all of those brands are reliable, just like when we choose a cosmetic brand or skincare brand we select the best. In the same way, when choosing a fashion brand or clothing brand, we should go for what is reliable and trendsetter.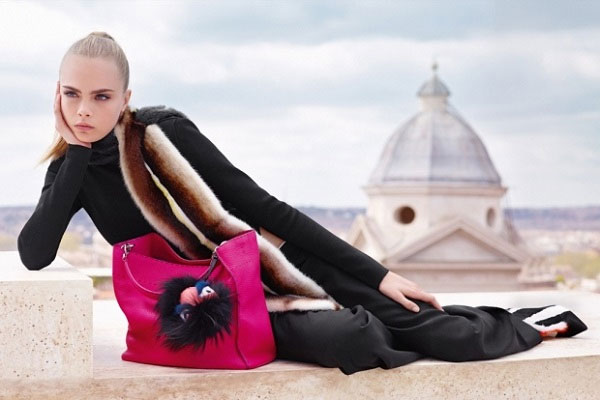 Today clothing and fashion brands have become a necessity. Clothes don't only groom one's personality but also make individuals feel comfortable as per the advanced society. There are various brands that provide top notch and quality outfits. Check the list of top 10 most luxurious clothing brands in 2015.
1. Prada
Prada is another outstanding Italian brand and has specialized in luxury goods for men and women. It was established by Mario Prada in 1913 and specializes in fashion accessories, clothes, bikini and blouse, shoes, jewelry, perfumes, hair accessories, well-crafted suitcases, handbags and steamer trunks need no introduction at all. Now this company headed by Miuccia Prada, an Italian fashion designer who is a youngest granddaughter of Mario Prada who takes care of the quality and outstanding designs. This company always brings forth something innovative and remarkable.
See Also: Top 10 Most Popular Baby Clothes Brands
2. Gucci
Gucci is a well known Italian fashion and leather goods maker. With its more than 1000 stores worldwide, Gucci is a reliable and great fashion and clothing brand. It was founded by fashion designer Guccio Gucci in Florence, Italy in 1920. The first store of this company was opened in 1921, followed by lots more with the passage of time. This company sells high end quality leather goods and designer outfits, as well as watches, jewelry, and shoes. This brand has specialized in fragrances, footwear, clothes, and fashion accessories. Aldo Gucci, the eldest son of Guccio Gucci, has acquired this brand since 1940. In 1994, the talented designer Tom Ford gave Gucci a new direction of successes.
See Also: Top 10 Most Successful Fashion Brands
3. Louis Vuitton

Louis Vuitton Malletier, commonly known as Louis Vuitton, is a clothing brand of France. Louis Vuitton is a synonym to fashion for many years. This company is given high preference by celebs like Michael Phelps, Angelina Jolie, Sarah Jessica Parker, Kim Kardashian, Lady Gaga and others. Today, it has become one of the most luxurious clothing brands in the world. It is known to produce top quality leather bags and suitcases, other than clothes, perfumes, and footwear.
Louis Vuitton was founded by Louis Vuitton Malletie, a French entrepreneur and designer, in 1852. It was established by Louis Vuitton in 1854, and is one of the most famous and dominating fashion brands in the world. Louis Vuitton is compatible with sophistication, style, and elegance of its products. This is why, its shoes, jewelry, outfits, sunglasses, accessories and books are appreciated the world over.
4. Burberry
Burberry was founded by Thomas Burberry in 1856 in Basingstoke, Hampshire. It is one of the most luxurious clothing brands and brings cost-effective products. It sells quality range of outerwear, perfumes, fashion accessories, jewelry and even the footwear. In 1891, Burberry opened his first store that was a big success. Today this company has its stores across Europe, America, and Asia.
This British luxury clothing brand has specialized in designer and non-designer clothes, fragrances, fashion accessories, sunglasses and cosmetics. Burberry creates innovative designs keeping in mind the requirements of its consumers. It was granted with the Royal certificates for outfits by Prince Charles of Wales and Queen Elizabeth II of England.
5. Dolce and Gabbana "D&G"
This is yet another wonderful brand of Italy. Dolce & Gabbana is a famous Italian luxury fashion house. This clothing brand was established in the year 1985 by Domencio Dolce and Stefano Gabbana. It is known for the elegant and top quality dresses and luxury products. It is a favorite brand of various celebrities. D&G is one of the most luxurious clothing brands which has distinguished itself by stylistic originality combined with the superior sartorial content of its creations.
In today's world when competition is very high, Dolco & Gabbana presents highly impressive and stylish clothes, accessories, jewelry and footwear for its clients. Its unique and stylish designs are selected by the best dressed celebrities around the world.
6. Chanel
Chanel name needs no introduction in the fashion world. In the fashion industry, Chanel is known to present sophisticated yet stunning outfits. This fashion brand was founded by Coco Chanel in 1909 and is known by the name Chanel. It is a popular fashion house that specialized in ready to wear clothes and haute couture, fashion accessories and luxury goods. Coco Chanel has been a creative and marvelous fashion designer who established this brand for presenting something extraordinary for men and women. Nowadays it is being run by Karl Lagerfeld.
It specializes in ready-made clothes, haute couture, fashion accessories and luxury goods. Coco Chanel has been a well known and creative fashion designer, but now her fashion house is being joined by several other skillful persons. This designer has gratified to women's taste for style in trousers, frocks, blouses, suits, and jewelry.
7. Dior
Christian Dior S.A, is a French luxurious brand, and is commonly known as Dior. It is a French brand of luxury goods and clothes. This company was founded by creative designer Christian Dior, in 1946. The company is organized by Bernard Arnault who is also the leader of "Louis Vuitton". It has specialized in designing leather goods, ready-made outfits, footwear, fashion accessories, fragrance and cosmetics of quality ranges. This brand also collaborates with Raf Simons for contemporary designs and creating a feel of femininity. Dior products always come with unique styles and charming colors. The company makes sure to keep the trust of its global customers.
See Also: Top 10 Most Expensive Clothing Brands
8. Versace
Versace is a famous brand of Italy. It has manufactured thousands of unique designs for the global customers in collaboration with skilled fashion designers. The star Gianni Versace founded this brand in 1978. It specializes in luxury clothing, and fashion accessories. The trendsetters are given high quality products with classic, cotemporary and modern designs to make sure that they look awesome. In 1997, after the death of Gianni, his sister Donatella Versace acquired the company.
9. Hermès
Hermès is a French producer of quality products and designer outfits for the customers. This Paris-based company was established in 1837 by Thierry Hermès, it is one of the olderst clothing brands. It has specialized in ready-to-wear fashion. It is known to produce high end fashion accessories, perfumes, leather, luxury goods, and ready-to-wear. It is headquartered in headquartered in Paris, France. This brand is old, yet one of the most dominating brands. It has well managed to maintain its position with quality dresses and products.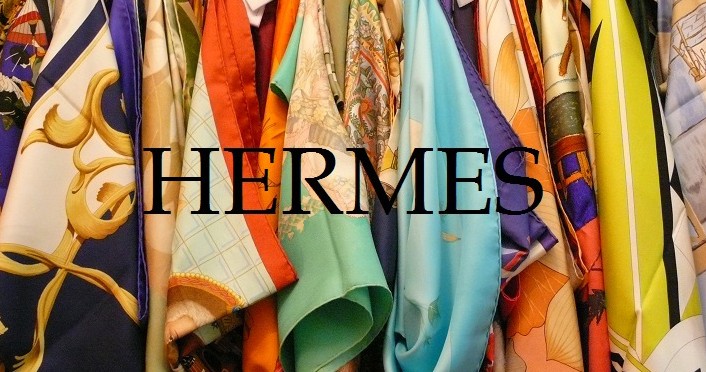 10. Fendi
Fendi, Chanel creative director Karl Lagerfeld also designs the Fendi ready-to-wear collection. This company is best known for its fashion accessories, perfumes and quality clothes. Fendi is world famous for its capacity to adopt innovative techniques to make fur lighter and modern. Adele Casagrande has been the founder of this brand and established it in Rome in 1918.
11. Armani
Armani name needs no introduction. This Italian fashion house was founded by Giorgio Armani and Sergio Galeotti in 1975, it is one of the famous clothing brands. Armani has specialized in clothes ranging from haute couture to ready-to-wear items as well as jewelry products and home interiors. This company is also known for its fashion accessories, eyewear, cosmetics, and perfumes. Designer Giorgio Armani has launched his company in Italy, and it grew subsequently. It synthesizes and distributes high quality leather goods, shoes, dresses, jewelry, accessories and home interiors.
See Also: Top 10 Best Nail Polish Brands
It is, no doubt, one of the leading and strongest clothing brands in the world. This brand is chosen by Hollywood celebrities with proud.
Do you love these brands? And do you love wearing the outfits of these brands? Let us know!